Thursday October 6, 2022
4:00pm - 5:30pm
Lecture by Poet and Critic Ange Mlinko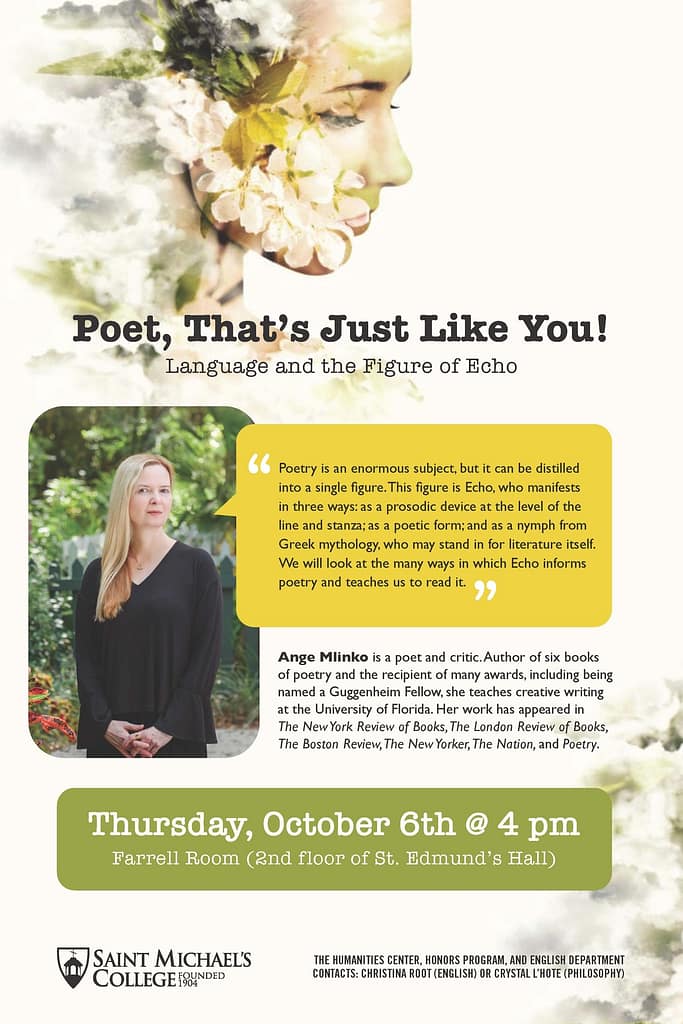 Lecture by Poet and Critic Ange Mlinko
Poet and critic Ange Mlinko will give a lecture, "Poet, That's Just Like You! Language and the Figure of Echo," on Thursday, October 6, at 4 p.m. in the Farrell Room in Saint Edmund's Hall. She invites us to look at the many ways in which Echo informs poetry and teaches us to read it. All are welcome!
Mlinko is the author of six books of poetry and the recipient of many awards, including being named a Guggenheim Fellow, Mlinko teaches creative writing at the University of Florida. Her work has appeared in The New York Review of Books, The London Review of Books, The Boston Review, The New Yorker, The Nation, and Poetry.
Sponsored by the Humanities Center, Honors Program, and Department of English.