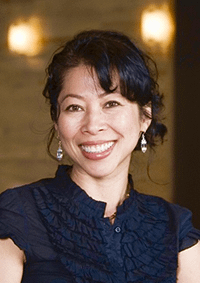 Major: Political Science
What do you do for a living?
Activist, Author, Restauranteur. Self-employed. When not writing or traveling, my husband, Mark Priemer (SMC '93) and I can be found keeping busy at one of the three restaurants and two microbreweries (Market Garden Brewery) we co-own and run with two of our friends in Cleveland, Ohio.
How did your experience at Saint Michael's help prepare you for your career?
My time at Saint Michael's taught me that life is much more than the things you achieve at work. That for one's life to be full, it has to be lived with love, compassion, purpose, and hopefully, the kind of work that leaves our world a better place.
What is your favorite memory from your time at St. Mike's?
Meeting Mark our sophomore year was a gift, and twenty-six years later, we are still happily together. As for my studies, I especially loved taking courses that had little to do with my major but had piqued my curiosity and expanded my heart and horizon.
Any advice for students at St. Mike's?
Take a few minutes to read Saint Michael's College Mission and Vision statement. Reread it every year. When you graduate, if you remember and live this part of the school's vision, 'the belief that the world is "good" and that the dignity of each person needs to be acknowledged,' your life and world will be more vibrant and fuller.