Public health students join statewide youth conversation
With encouragement from Professor Siplon, Jeson Li '23 and Rowan Metivier '23 take part in summer series of online discussions among collegians and high schoolers about health equity in Vermont
The popular and relatively new Saint Michael's College Public Health program contributed insights this summer to the State Youth Advisory Group on Health Equity for Vermont through the initiatives of two students who applied and were accepted as participants: Jeson Li '23 and Rowan Metivier' 23.
Metivier, a junior public health major from Lake George, NY, said that for her, applying to join the all-online advisory group, initiated by the South Burlington based organization Vermont Afterschool, "seemed like a no-brainer."
"It is such a crucial and pivotal time to be a student in the public health field," said Metivier, a transfer student who beyond her course work, is an orientation leader, tour guide and student government representative, along with regular skiing and adventure sports. "So many concepts that we are covering in our classes are unfolding before us, allowing us to recognize the significance of the field."
Li, a sophomore/rising junior history and political science double-major  from Bennington with a public health minor, said that like Metivier, he learned of the opportunity to join the state's youth health conversation from St. Mike's Political Science Professor Patricia Siplon, who took over the College's Public Health program in August 2020. That program began with the undergraduate major offered in 2019 under another director. In 2020, the College added a new graduate health equity program and three public health minors.
Metivier and Li said the advisory group met entirely online via Zoom for six 90-minute Tuesday sessions from July through mid-August. Depending on the session, both joined anywhere from 40 to 80 other participants for the sessions. Li said a majority of participants were high school students since the age-range established by group organizers was between 13 and 21, "with maybe 20 percent of us being college students." He said they utilized online "breakout rooms" during the Zooms so that everybody had a better chance to be heard more fully in smaller focused conversations.
Siplon, who is Li's summer research adviser, encouraged him along with Metivier and other Saint Michael's students to apply, he said. Metivier said topics for discussion during the sessions came under four primary headings: "Intersectionality," health equity in healthcare, "third space" programming, and mental health, along with other side topics. Intersectionality is an approach or lens that recognizes that health is shaped by a multi-dimensional overlapping of factors such as race, class, income, education, age, ability, sexual orientation, immigration status, ethnicity, indigeneity, and geography. "Third Space" refers to locations beyond home and school where ideas on topics such as health equity might be transacted in student lives.
"In each meeting we discussed a different topic in both a large group setting and smaller breakout rooms," Metivier said. "This all eventually led to a final discussion about creating strategies and elevating the conversation to create a healthy and equitable Vermont."  Li said a result of this summer health advisory group work will be preparing a presentation about the conclusions and concerns raised — "something we can use for state officials of government agencies, or lobbying or contact with non-profit organizations" interested in the group's conclusions.
Li said the degree of participation was up to each individual with no set requirements. "I'm a chatty person and I love to be involved in activities and conversations," said Li, who at Saint Michael's puts his naturally social and outgoing nature to work as a tour guide, was a resident assistant for Residence Life, has been a peer tutor in economics, a member of the MLK JR. Student Honors Committee and active this year in the MOVE volunteer arm of Edmundite Campus Ministry and the Student Global AIDS campaign.
"I'll be leading after-school games for kids and senior citizens games," he said. Also, Li did an internship in the Academic Affairs office at Saint Michael's since one of his possible career goals is higher education administration. "I hope to go to graduate school," he said.
Metivier came to Saint Michael's as a transfer student "to embrace a small, loving community as well as receive one-on-one attention from such incredible professors," she said. "It also doesn't hurt that Northern Vermont and the Burlington area are fantastic places to live and explore."
She said participating in the youth health equity advisory group this summer "was wonderful, to see so many passionate, young individuals eager to create a difference in their communities. It was incredible to hear their stories, perspectives and desire for change."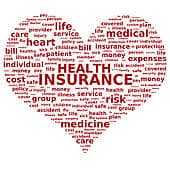 Li said his experience with the group dovetailed nicely with his summer research project under Siplon's mentorship in the health-care field. "I was looking into a specific copayment policy from Vermont Medicaid affecting Vermont pharmacies," said Li, whose interest in the topic arose from his experience working in a Bennington pharmacy while still in high school. For the summer project, he said, "I did some interviews and was digging through the laws" concerning a law not widely known through which pharmacies essentially cannot say no to providing a needed medication regardless of ability to pay. Abuse of the law, however, is not widespread and "pharmacies won't tell people" about the law unless they ask, he said.
During the advisory group sessions, this St. Mike's standout student whose English fluency is impressive given his late start on the language was happy to share some of his experiences working with insurance and other areas. Li said he was able to bring other uncommon life experiences and unique perspective to the discussions since he was adopted at age 12 from China after living in the communist society for those first years of his life. "I was an orphan and I have a disability on my right hand," he said, describing his challenging circumstances before the life-changing moment when his Vermont mom — an English professor — adopted him and his sister who is now a college student elsewhere in Vermont. He lived with his family in Portland, OR, for several years in middle-school years before returning to Vermont to finish school. Li had been active in the Governor's Institute in Vermont while in high school. For sports he does cross-country and downhill skiing and plays tennis.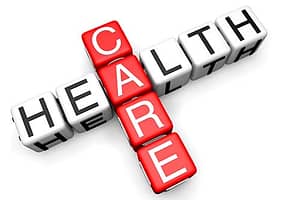 "My biggest take-away from the health equity meetings was hearing everyone's perspective from their own area of Vermont – it gives a better picture of the reality of health equity in Vermont," Li said. "A person from a relatively poorer community or more affluent one might have entirely different experiences. We all agree health equity is a big issue in Vermont that has not been achieved, so it will be a long-continuing process. One of the biggest things for me is universal healthcare – many who don't' support it in my view don't understand the meaning of it – it's just ignorance."
Metivier said she is "never unimpressed by the endless vastness of the public health field. As I am entering my junior year, I can confidently say that each class I take in the major surprises me and changes my perspective every day. You discover how small details can have such an immense impact."
"In the public health field, there is so much knowledge to be obtained and so many different ways to help people on a local and global scale," she said. "The work in the field that I have seen and experienced assures me that it's impossible to grow tired of all the infinite possibilities. With our worlds' current state, it's not difficult to see public health's vital role in the well-being of people around the globe."

The advisory group's sponsoring organization, Vermont After School, is dedicated to "strengthening programs, building partnerships, and transforming communities so that all Vermont youth are active, engaged, connected, and heard," its mission states. Metivier said participating in the group's discussions this summer was "truly an eye-opening and thought-provoking experience. I am so grateful that Professor Siplon and Vermont After School made this opportunity possible. I hope the group's effort can invite positive change and make overall health more accessible, affordable and equitable for the people and communities in Vermont."