The Saint Michael's Fund
An Investment in People
Challenging times call for creative solutions
The Saint Michael's Fund helps our students, faculty, and staff in countless ways, from funding scholarships, athletics, and extracurricular activities to supporting career services and improving facilities and technology. The pandemic has not changed the College's ability to provide a true Saint Michael's education, but it has required a rapid adjustment to new learning models; a reimagining of student life, housing, and dining services; and a reallocation of staff to the areas of greatest need. A gift to the Saint Michael's Fund is an investment in the people of Saint Michael's.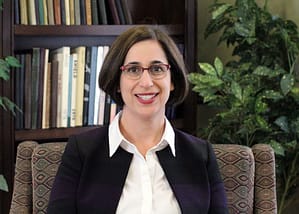 This is a year of innovation in enrollment and marketing. With the suspension of high school visits, college fairs, and big on-campus events, we are reinventing recruitment by creating new online experiences, hosting virtual events, and showcasing our campus with new tools. In the midst of all these new initiatives, one thing remains unchanged: the message. Saint Michael's is a community that is committed to a shared mission. Our academic programs, reputation for volunteerism and social justice, internships and career opportunities, proximity to Burlington and all it has to offer – these continue to be our strengths. We are constantly thinking up new and exciting ways to communicate those strengths, meet challenges, diversify the student body, and encourage students to enroll, confident that they've made the right decision.
This year we launched new initiatives to support our applicants and admitted students. These initiatives include the Home State Promise, which provides special financial aid opportunities to first-year and transfer Vermont students to allow them to stay close to home during this difficult time, providing incoming students versatile funds through the donor-funded "802 Initiative," partnering with the Chicago Scholars Program to bring diverse perspectives to our community, and working with our faculty and alumni to provide one-on-one communications with prospective students.
Kristin McAndrew
Vice President for Enrollment and Marketing
Saint Michael's College

"My dad and sister attended St. Mike's before me, and I was eager to follow in their footsteps. It's where I met my wife and my best friends. I decided my career path with the guidance of great professors. And I've returned, year after year, to give back to the place that gave me so much. I meet and work with alumni from across the decades, and mentor current students who are ambitious, talented, and smart. With your help, St. Mike's will thrive for years to come, turning out accomplished alumni ready to do well and do good in the world. I've seen it, and I'm certain of it."
George Bowen '92 – President, Alumni Board of Directors