December 2, 2022
In collaboration with the Vermont Council on World Affairs, Saint Michael's is hosting from November 30 through December 10 two dozen high school students from a variety of Latin American […]
Learn more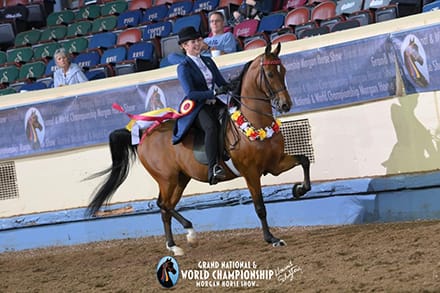 December 2, 2022
Katie Hodges '14, an equestrian who has been competing since the age of 12, recently won the titles "Grand National Champion Classic Pleasure Saddle Three Year Old" and "Reserve World […]
Learn more
December 3, 2022
Come hear great music and support the musicians of the Saint Michael's College String Orchestra and Chorale. on Saturday, December 3, at 2:00 pm in the McCarthy Recital Hall.
December 3, 2022
'Tis the season! Join us for the return of the annual SMC tradition, the Children's Christmas Party, on Saturday, Dec. 3rd, from 2:00-4:00 pm in Alliot. Children and grandchildren of SMC alumni, faculty, and staff are welcome to make crafts, eat holiday treats, and visit with Santa and Mrs. Claus. 
December 7, 2022
Please join us as we light the cupola Christmas tree on Wednesday, Dec. 7 at 5 p.m. Students, faculty, and staff are all invited to gather for cocoa, cookies, and good cheer as we celebrate the new home of the cupola. Live music by the Sleepless Knights and Acabellas.
Passionate Curiosity, Intellectual Opportunity
At Saint Michael's College, we will challenge you to explore your passions and expand your knowledge. With over 40 majors and minors - plus three graduate programs - you will find the space to question and the mentors to guide you.
Admission
Apply Now!
Whether you're graduating high-school, transferring from another college, have served or are serving in the military, or are pursuing a graduate degree, we're ready to help you through the admission process.
Saint Michael's Commitment to an Inclusive Environment
---
Saint Michael's College is committed to equal opportunity. It does not discriminate against students, employees, or applicants for admission or employment, on the basis of race, color, gender, age, national origin, ethnicity, religion, disability, sexual orientation, gender identity or physical characteristics.