Common Text for incoming first-years: 'The Office of Historical Corrections'
Novella within the chosen title by author Danielle Evans asks question "What is the truth of American history?" Faculty expect difficult but important conversations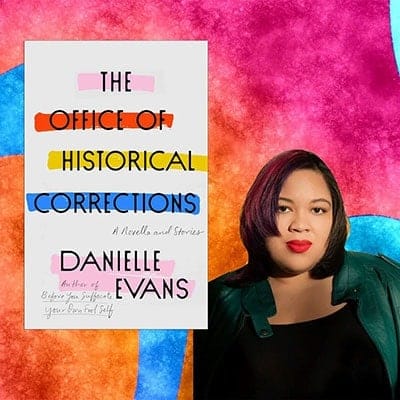 The Common Text for incoming first-year Saint Michael's students in 2022-2023 is the final novella included in the collection The Office of Historical Corrections by Danielle Evans, an American fiction writer who studied at Columbia University and the University of Iowa's writers' workshop graduate program.
The text imagines an institute of public history, a fictional U.S. government agency that is tasked with correcting the public record in large ways and small ways, said Peter Vantine, professor of French and director of the First Year Seminar program. The employees of this institute are tasked with jobs like going to correct the plaque on a monument, for example, if the historical information it's summarizing is inaccurate or misleading, says Vantine.
"It's a fictional idea and it's a playful idea because it's getting at something serious. There is a lot of problematic information in the public arena about American history. So, it's really getting at this big issue and asks 'what is the truth of American history?'" he said.
Each year, a selection committee consisting of the program director and two colleagues, chooses the common text for the upcoming school year, said Vantine. This year, the committee included associate director for research and instruction and interlibrary loan librarian, Kristen Hindes, and director of the Writing Center and instructor of media studies, journalism, and digital arts, Allison Cleary.
Cleary said that vetting the texts took over four months and was greatly concerned with providing an important experience for first-year students. "As we read the texts and met multiple times to discuss the works and their impact on readers, the experience made me want to be a student again," said Cleary. "I felt fortunate to be a part of the process and I am very much looking forward to hearing what the class of 2026 thinks about Danielle Evans' fine work."
Hindes had similar hopes for the Common Text. "Each member of the committee familiarized themselves with the four texts to which we had narrowed the field. We also met four times for robust discussion of each of these texts. The selection process was thoughtful with rich discussions around how first-year students would benefit," she said.
"Our hope is that classroom discussions on the short stories and the novella within The Office of Historical Corrections would launch the academic experience for first-year students at Saint Michael's College," Hindes said.
Vantine said the committee had a lot of discussion about whether the book would be upsetting to students, due to some depictions of racially motivated violence in the text. Ultimately, however, the members decided the message of the text was one that students needed to parse. "The story feels all too real and forces us to confront these uncomfortable issues that are important to confront because they are a part of our past and present reality," said Vantine. "It's also a very accessible story in terms of the style. It feels very contemporary, which makes it engaging."
The committee believes the text raises some important questions about how one understands history and what is at stake with how history is recorded, taught, and understood and the social and civil implications of that, especially in terms of how it contributes to a country's identity, he said.
"Our goal every year with the Common Text is to pick a text that is complex and well written, so it gives students a lot to talk and think about as well as to write about for the [First-Year Seminar class]," said Vantine. All students are asked to read the book over the summer. Then, students are asked to come to their first seminar class—in August for students taking their seminar in the fall and in January for students taking it in the spring—with a brief reflective essay on the text. This will be according to whatever assignment criteria is assigned to them by their seminar instructor, said Vantine.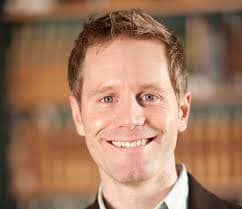 Another requirement is that students read three essays from Saint Michael's faculty or staff about the Common Text. A panel discussion, consisting of the three Saint Michael's essayists, then takes place during first-year orientation before the semester begins, which features a "Q&A" session about the book, giving students the opportunity to engage with the book right away, he said.
"We really hope that the summer assignment, the orientation session, and the first week or so of their seminar sets a tone and expectation of what college is about. It's about reading interesting and complex things, discussing the ideas found in those texts, and having rich, stimulating, but civil discussions about it," said Vantine. "It's important for students to learn how to grapple with the ideas in these texts, reflect on them, and formulate their own opinions not only in class but also through writing."
Vantine said that the chosen novella will lend itself to these kinds of discussions well, due to its meditation on topics that may be difficult to sit with or discuss, but are important to examine. The novella is rich with explorations on history, class, and culture but also friendship and love, said Vantine. This thematic range is what the Common Text selection committee believes will provide hearty discussion on multiple topics in the first-year seminar class.
Saint Michael's is hopeful to have author Danielle Evans, or a related speaker, on campus in the fall for a keynote event surrounding the Common Text. To find out more about the Common Text and First-Year Seminar program, click here.