Neila Anderson-Decelles '88, M'00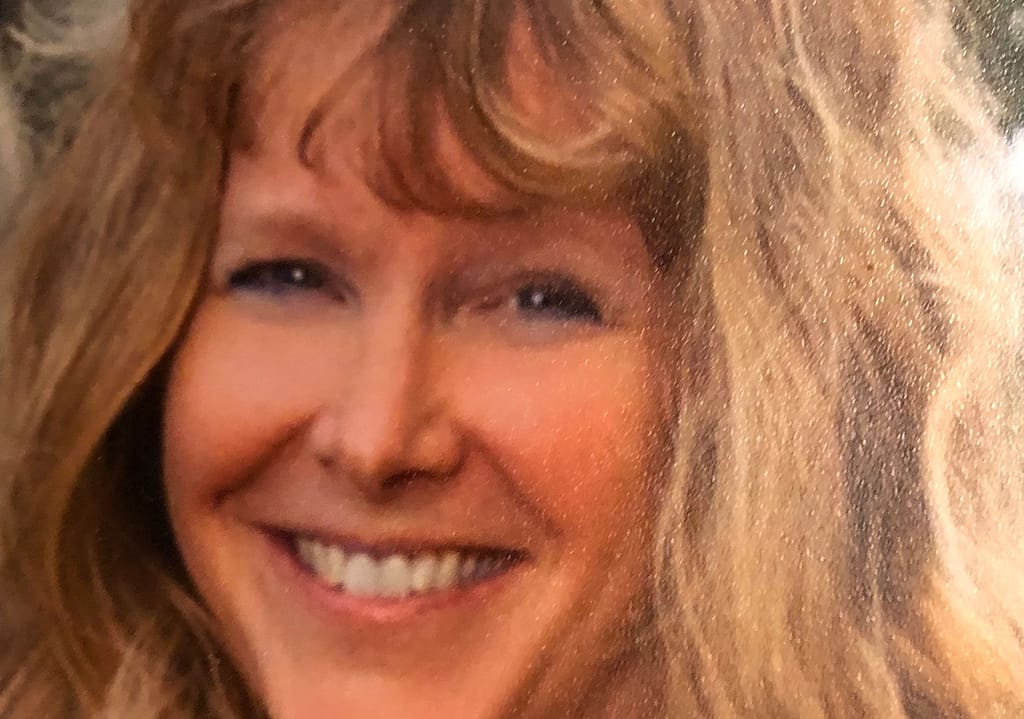 Back to All Featured, What MOVEs You? Spotlights
1988
Former Director of MOVE, Correctional Center, and Little Brother/Little Sister
What involvement did/do you have with MOVE? What program did/do you volunteer with and/or lead? What years?
As an undergrad, before MOVE came into being, I was active in Campus Ministry, volunteered at the Chittenden County Correctional Center and was a Big Sister in the Big Brother/Big Sister Program; I was also the Director of MOVE from 2000-2003
What's your MOVE story?
I'm 55 but still remember how terrified I felt at 24 to accept the MOVE Director's baton passed to me by Brian Donahue, who had accepted that baton from Fr. Mike Cronogue: two extraordinary men who had led the program from a near zero-budget grassroots organization to one of President George Bush's Thousand Points of Light, funded in part by both federal grants and the Student Association. I was afraid that I lacked the requisite experience and wisdom to lead such an important program. But then I met the students who composed the MOVE Core Team, the young men and women who created and ran the programs that were MOVE, and realized I had absolutely nothing to fear because MOVE was never about me. These student leaders humbled me, inspired me, challenged me and, yes, moved me to get so far outside of my own comfort zones and to be present, really present, working in homeless shelters, prisons, hunger gardens, roofing and even snaking toilets. And the people we served humbled, inspired and challenged me to live better and love more.
How do I select a single story from so many profoundly moving MOVE-moments? Well, I'll at least try to narrow down to one. But, if you were ever on a service trip with me, or part of a MOVE core team, or stopped by the office when it was in the basement of the Chapel to talk, I remember you and I've been forever changed by you and your service.
I write this reflection after attending Stations of the Cross on Good Friday, the day of the year when I am most aware that Jesus actually lived and loved and died among us. I remember, today, that Christ's suffering is complete. Yet, for so many of God's people, suffering continues. Suffering persists for those who have been hurt physically, sexually and emotionally; it continues for those who are hungry, thirsty, cold, afraid and imprisoned. It continues for those with physical illnesses, emotional illnesses, mental illnesses, addictions, and for those who have been abandoned, rejected and humiliated. I see that Cross with amazement because Christ experienced almost all of the hurts I've just referenced in human form. And, still, He opened His arms on that Cross in a brutal subjugation that says to me: "I love you no matter what, Neila, and I've got you covered. There's nothing you can do that I won't forgive. I know you and I will love you–always." MOVE came to be because students, staff and faculty recognized that suffering continues and service enables us to alleviate some suffering and always to love better.
My story involves a Spring Break-Away trip to Alabama to work with Habitat for Humanity to roof a two-room house without running water or electricity that was home for a grandma with nine grandchildren. It was really hot, and we had to make our volunteers get off the roof every thirty minutes to drink water and blow the dirt and tar out of our noses. Because we were off the roof as much as we were on it, we talked with the kids and gram and witnessed the relationships of the family members throughout the week. I'll never forget the kiddo who announced, with such joy, "Last night it didn't rain on my little head!" or the faces of the volunteers who tried not to cry as they bore witness to his radiant smile. As we drove back to VT (MOVE trips almost always involved a group of students, staff and faculty who didn't know one another well getting to know each other really well on those lengthy van rides to and from service sites) we were sharing thoughts about the experience. One young woman made a comment that I heard as "We have so much that they don't have…" and I responded, "You're right—we take a great deal for granted." She grew quiet and then asserted: "I actually said that they have so much that we don't have. Those grandkids all know their grandma and she knows each of them so well and loves them all so much. They share so much love many of us don't have in our families." That was a humbling moment for me. It was a moment of near perfect stillness in which I began to recognize that when we serve, we receive so much more than we ever give.
In what ways did/does MOVE impact you?
Mark Twain wrote: "History doesn't repeat itself, but, it does rhyme." I had the privilege of working with MOVE student leaders during a time of political and cultural unrest, the rhymes of which I hear today. We had students who were ROTC and students who were pacifists, students who were Catholic and students who were atheists, students who were capitalists and students who were socialists. The MLK Society was a brand new organization at St. Mike's, and alongside MOVE had submitted a request for funds from the Student Association. MOVE was allocated nearly the requested amount and MLK was allocated much less than requested. A heated, protracted debate occurred during a Core Team Meeting over issues of peace and justice. What I remember best was the way that the students really listened to one another. They often disagreed, entirely, but they did so with respect for one another and with integrity. In the end, they decided to give some of that which MOVE was awarded to MLK. No student organization had ever done so prior. When some very indignant student government leaders suggested that clearly MOVE didn't really need what was requested and should consider asking for a lot less the following year, the two students who had disagreed with one another most vehemently responded on behalf of MOVE. One said: "MOVE really did need the money, but MLK needed it more and their award was unjust." The other said: "It's easy to give away your excess—it's a lot harder to give from what you need. It will hurt, but it is just." Our leaders in state and federal governments could learn from those student leaders, and I've carried their lesson with me every day since.
If you are an alumni, what influence does MOVE continue to have on your life today?
I continue to volunteer and in so doing to learn and to realize how arrogant and entitled I can be and to work on recognizing my blind spots. Mother Teresa once said, "If we have no peace it's because we've forgotten that we belong to one another." Service reminds us that we belong to one another and offers us peace in humility and love.
Anything else you would like to add?
I have been so grateful to the Directors who have picked up and run with those MOVE batons, Steve Garborino, Anne Giombetti, Heidi St. Peter and Lara Scott, who continue to work alongside such incredible students, faculty and staff at SMC. They know that we belong to one another.