Melissa Lourie
Instructor of Fine Arts: Theatre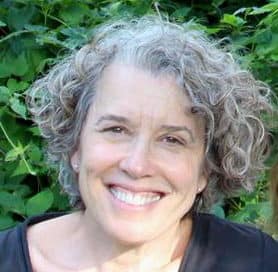 Bio
BA from Hamilton College, Theater Major
MFA from American Conservatory Theater
Areas of Expertise
Acting techniques, Directing, Shakespeare
Course I Teach:
Acting Techniques
Shakespeare For Actors
For more information about Professor Lourie, go to www.middleburyactors.org.
A lifetime spent in the Theater convinces me of the many ways in which the study of acting increases human awareness and empathy, teaches confidence, collaboration and many other valuable skills for living. Acting training is a great tool for self-discovery and expansion, whether you envision a career in theater or film or not!
Research
I run a professional theater company called Middlebury Acting Company. We are now in our 20th year of producing challenging, top notch theater here in my home town of Middlebury, Vermont.
Awards and Recognitions
I am the Co-Founder of Hudson Valley Shakespeare Company, located in Cold Spring, New York, on the banks of the Hudson River. HVSF is now a long established, critically acclaimed theater, producing multiple productions during the summers, and drawing upon actors, designers and directors from NYC and elsewhere.
Since moving to Vermont in 1993, I founded Middlebury Acting Company, which produces audience and critically acclaimed work. We tour some of our plays to the Flynn in Burlington and are committed to producing work that both challenges and entertains our audience.