William Ellis
Chair/Associate Professor of Fine Arts: Music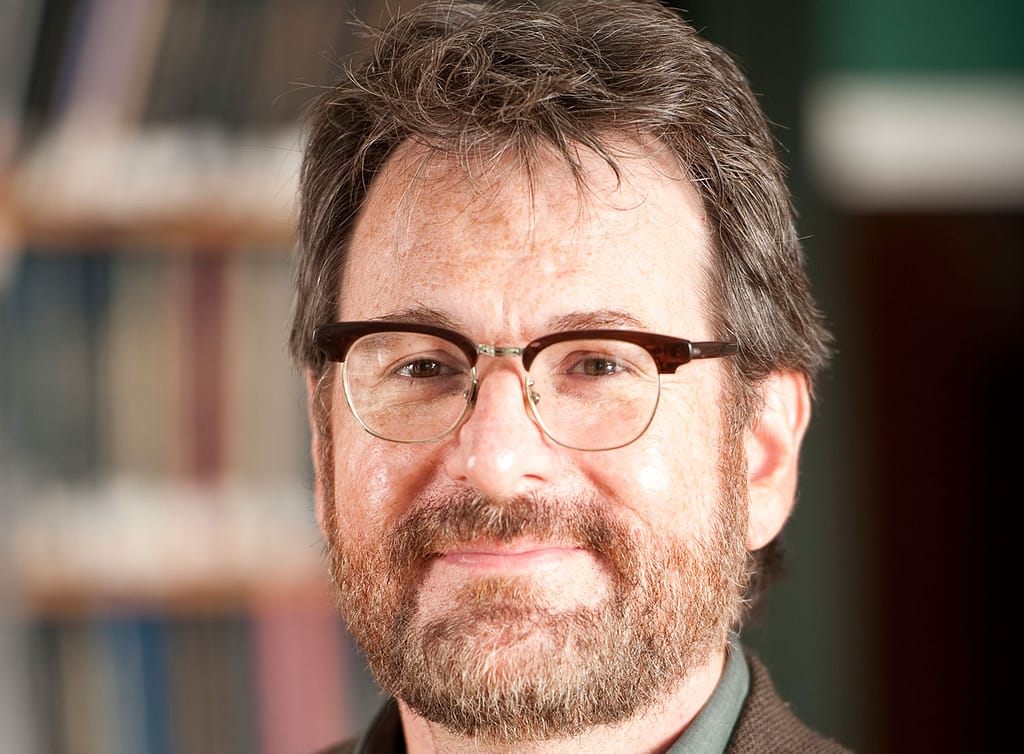 Bio
Ph. D., Musicology-Southern Regional Studies (with Art History minor), University of Memphis, Memphis, Tennessee; Dissertation, "I Belong to the Band: The Music of Reverend Gary Davis."
M. M., Classical Guitar Performance, University of Cincinnati-College Conservatory of Music, Cincinnati, Ohio.
B. M., Classical Guitar Performance, Kentucky Wesleyan College, Owensboro, Kentucky.
Areas of Expertise:
I specialize in traditional and popular music of the American South including blues, gospel, soul and early rock & roll. I also play guitar professionally and write and lecture on self-taught and folk art, notably African-American vernacular art of the Deep South.
Courses I Teach:
History of Rock
History of Jazz
Music Theory I and II
Reading and Writing about Music
I have also taught various undergraduate and graduate level courses at other institutions including: World Music, Western Art Music, American Popular Music, Filed Methods in Ethnomusicology, and guitar instruction.
Research
I am currently prepping my dissertation, I Belong to the Band: The Music of Reverend Gary Davis, for publication.
Recent Publications:
1. "Reassessing Winterville," American Archaeology 15, no. 3 (Fall 2011): 26-31.
2. Various entries for The New Encyclopedia of Southern Culture: Folk Art, the Mississippi Encyclopedia, and the Encyclopedia of American Music and Culture (all in press).
3. Liner notes for the reissue of the classic album, Reverend Robert Wilkins, Memphis Gospel Singer.
Awards & Recognition
2011:
Winner of Graduate Document Award for best dissertation, University
of Memphis, Memphis, Tennessee.
Performed at the Library of Congress and the John F. Kennedy Center
for the Performing Arts, Washington, D.C.
2007:
Winner of "Best International CD Release – Solo" for the album God's
Tattoos, BlueStar Awards, Australia.
2004:
First place Arts & Entertainment winner in the Missouri Lifestyle
Journalism Awards (a.k.a., the Penney-Missouri Awards).
2002:
Recipient of the Blues Foundation's Keeping the Blues Alive Award in
Journalism.
1998:
Award for Community Service, 13th Annual Premier Player Awards,
National Academy of Recording Arts & Sciences, Memphis Chapter.
Interview
Life Off Campus:
I am a voting Grammys member and serve on the Grammy Hall of Fame nominating committee for the National Academy of Recording Arts & Sciences.
Recent News
William Ellis of the fine arts/music faculty wrote a chapter for a coming Lexington Press book, Theology and the Blues ("Worthwhile to Be Heard: Spiritual Angst and Lamentation in the Blues"); he also wrote an invited paper for a coming festschrift in the Tennessee Folklore Society Bulletin ("Hear Him Cryin': The Harmonica Music of Reverend Gary Davis"). Further, Bill has been invited to curate the spring exhibit for the Art Museum of the University of Memphis on African American vernacular art and the blues, and he has a coming album of original music, Ghost Hymns.
(posted February 2023)
William Ellis of the fine arts/music faculty received the Scholarship and Artistic Achievement Award and this year's Academic Convocation in the fall. This is one of three annual prestigious and highly anticipated faculty awards.
(posted February 2022)
William "Bill" Ellis of the Saint Michael's fine arts/music faculty in June curated a stage of five concerts for Burlington's Discover Jazz Festival called "Conversations" that paired local jazz musicians with those from world traditions. Brian McCarthy, also of the Fine Arts/Music faculty, who also had his own band set, was one of the acts that Bill booked for the series; he performed with Ghanaian American rapper Edwin Owusu. Other concerts included Amber deLaurentis (who teaches voice at Saint Michael's) with Costa Rican performer Maiz Sandoval; Kenyan singer Irene Kerubo Webster with Tom Cleary; Malagasy guitarist Mikahely with jazz/blues guitarist Paul Asbell; and Bhutanese percussionist/flautist Gopal Niroula with the great violinist DBR. "A lot of fun to put together and the musicians had a blast playing with one another," says Bill.
(posted July 2021)
William Ellis, professor of fine arts/music, is writing liner notes for a Reverend Gary Davis CD boxed set coming out later this year, and also contributing to a festschrift (an academic term referring to a book honoring a respected person). The festschrift will be for one of Bill's mentors, blues scholar David Evans.
(posted June 2020)
William Ellis of the Saint Michael's fine arts/music faculty wrote the cover story for the a recent edition of Folk Art Messenger, journal of the Folk Art Society of America, on Vermont artist Larry Bissonnette, and Jerry Swope of the Media Studies, Journalism and Digital Arts faculty took the striking photos accompanying the piece.
(posted February 2020)
William "Bill" Ellis, associate professor of fine arts: music, while on sabbatical during Fall 2018 semester, was (among other projects) been curating the second season of New Voices, the Flynn Center for the Performing Arts series that spotlights the music of New Americans in our area. In June, Bill also led a "Meet the Artist" session in the FlynnSpace downtown.
(posted January 2019)
William Ellis, associate professor of fine arts/music, is one of several scholars/performers featured in a new BBC radio show on blind bluesmen. Bill, an accomplished guitarist in the traditional American forms that he focuses his scholarship, such as bluegrass and the blues, says that he "shows up at the 34-minute mark" in the Sunday feature show from BBC Radio 3, titled "Blind, Black and Blue." In it, host Gary O'Donoghue asks why so many early blues musicians in America's Deep South were blind.
(posted June 2018)
William Ellis, assistant professor of fine arts/music, co-curated the current show at Burlington's New City Galerie, Exaltations (see attached press release), with former Saint Michael's art professor Gregg Blasdel and Jennifer Koch, and gave the May 6 opening night talk, "The Scarecrow and the Cross: Contexts in the Sculptures of Hawkins Bolden." The curator states: "This exhibition shares but a few of the many names whose self-honed art at times lifted them from the vagaries of social indifference, brought beauty into a world sometimes dimmed from it, praised the heavens from the humblest materials, and gave witness to unnoticed if indefatigable lives."
(posted June 2016)
William Ellis, assistant professor of fine arts/music, performed on his guitar at a New Year's Eve concert program at The Round Church in Richmond to start 2016, in a program that also featured Hannah Beth Crary '13 on fiddle. She is one of the original members of the Fiddleheads and a local elementary school educator. Bill is an acclaimed American blues guitarist raised in the deep roots of American music – his father, Tony Ellis, was one of Bill Monroe's Blue Grass Boys.
(posted January 2016)
William Ellis, assistant professor of fine arts/music, was interviewed and performed for a PBS series, Craft in America, which airs November 20. The episode is on instruments and instrument makers. In the episode, Bill performs with his dad, banjo composer Tony Ellis, and was interviewed as a traditional music scholar on the history of the banjo.
(posted September 2015)
William Ellis, assistant professor of fine arts/music, will be curating a show, "Looking Out: The Self-Taught Art of Larry Bissonnette," that will run June 5 through August 29 at downtown's Amy E. Tarrant Gallery. This is the Flynn Center for the Performing Arts' summer art show. Vermont self-taught artist Larry Bissonnette is a Milton-based painter and world-traveled spokesman for autism and the subject of two documentaries that examine his life and art through the lens of ability v. disability. This exhibit is supported in part by a three-year grant from the Surdna Foundation for disability related programming and education.
(posted April 2015)
William Ellis, assistant professor of fine arts (music), recently wrote a piece for the Sunday Burlington Free Press about his part in a music tour of China coordinated by Vanderbilt and Ohio State universities through the U. S. State Department. Dubbed "The U.S.-China Center Traveling Folksong Revival Workshop," the two-week tour — Oct. 9-23 — gathered five scholar-musicians, Bill included, with personal connections to America's folk revival of the 1950s and 1960s. Their mission, Bill writes, was "to spread musical good will and to carry forward a consortium established in recent years between the American and China folklore societies." The trip featured workshops, lectures, and concerts, most centered on African-American and Anglo-American music traditions as they influenced the U.S. folk revival. Appearances included at the Institute of Chinese Intangible Cultural Heritage at Sun Yat-sen University in Guangzhou; the American Cultural Center at the University of Shanghai for Science & Technology; and Kunming's Yunnan Nationalities Museum. Read Bill's Free Press account: http://www.burlingtonfreepress.com/story/life/arts/2014/11/08/heart-art-musician-brings-folk-china/18535317/
(posted December 2014)
William Ellis, assistant professor of fine arts/music, published an article, "Edwin Jeffery Jr.: Memphis Sculptor of Human Rights," in the Folk Art Society of America journal, Folk Art Messenger 25, No. 1 (Spring 2014): 11-13.
(posted August 2014)
William Ellis, professor of fine arts/music, was curator recently of a group art show titled "This Was Me: Self-Taught Art from the G.R.A.C.E. Gallery Collection," in the downtown Burlington art space New City Galerie, through regional arts organization Grass Roots Arts and Community Effort (G.R.A.C.E.). The show features some 30 works by nearly a dozen artists affiliated with the G.R.A.C.E. program. "This Was Me" opened Aug. 2 (and was to run through September 26) with a reception during Burlington's First Friday Art Walk featuring a talk by Milton artist Larry Bissonnette, followed by a screening of the 2005 awarding-winning documentary about him, My Classic Life as an Artist. Begun in 1975 at the St. Johnsbury Convalescent Center, G.R.A.C.E. is a non-profit that works with agencies such as Howard Center, serving the disabled and elderly communities of Vermont through the creative lens of the visual arts. Bill also is the author of several entries in two new encyclopedias: The first, which came out in June, is Folk Art, vol. 23 of The New Encyclopedia of Southern Culture, ed. Carol Crown and Cheryl Rivers, gen. ed. Charles Reagan Wilson (Chapel Hill: University of North Carolina Press, 2013). It's part of a multi-volume update of William Ferris's acclaimed Encyclopedia of Southern Culture, and Bill wrote six entries: a general essay on Music and Musical Instruments plus the following artists – Hawkins Bolden; Roy J. Ferdinand; Edwin Jeffery, Jr.; James "Son" Thomas; and William Blevin (Billy) Tripp. The second encyclopedia comes out later in September and is a four-volume work titled Music in American Life: An Encyclopedia of the Songs, Styles, Stars, and Stories that Shaped our Culture, ed. Jacqueline Edmondson (Santa Barbara, Calif.: ABC-CLIO, 2013). In that volume, Bill wrote entries on: Reverend Gary Davis; John Lee Hooker; Edward James "Son" House; Mississippi John Hurt; Blind Lemon Jefferson; Lead Belly; and Gertrude "Ma" Rainey.
William Lee Ellis and Nathaniel G. Lew, assistant professor and associate professor, respectively, of fine arts/music, both attended the joint meeting of the Society for Ethnomusicology, the American Musicological Society, and the Society for Music Theory in New Orleans on Nov 1-4. Bill gave a paper entitled "I Can't Make the Journey by Myself: Blindness as a Transformative Trope in the Music of Reverend Gary Davis" and was courted by Scarecrow Press about book and series editor possibilities. Nat, in his role as Secretary of the North American British Music Studies Association, helped run that smaller society's business meeting and organized and conducted at their reception and musicale.
Music professor, William Ellis, himself a Memphis blues musician, classical guitarist, and ethnomusicologist, recently landed a contract for his book, I Belong to the Band: The Music of Rev. Gary Davis, to be published by the University Press of Mississippi.
Ellis' book on the Rev. Gary Davis, 1896-1972, will be welcomed in the music world as Davis has been regarded as one of the very best guitarists, and as someone who has not been widely understood as the important figure he is.
Ellis said he chanced upon, "a musician who would change my life: Piedmont blues giant Reverend Gary Davis," while he was earning a master's in classical performance from the University of Cincinnati-College Conservatory of Music. He discovered Davis's intricate finger-picking style, which fascinated the classically-trained guitarist.
"Davis was a great sacred bluesman, and that's a genre I love dearly," Ellis said. "There's combination of the heavenly and the hellish, there are wonderful dynamics… tension and drama."
What other musicians have said about Rev. Gary Davis:
"He was the most fantastic guitarist I'd ever seen." -Dave Van Ronk
"More than three decades after his death, the influence of Reverend Gary Davis can still be felt. As each new generation is introduced to blues, folk, and other forms of traditional American music, Davis' signature guitar stylings and heartfelt vocals continue to move, entertain, and educate." – Paul Andersen
"Rev. Davis taught me, by example, to completely throw out my preconceptions of what can or can't be done on the guitar." -Bob Weir (of the Grateful Dead)
"Gary Davis took you out of playing baby guitar and made you play it like a grown man." -Taj Mahal
"In Davis we encounter a complete musician, a composer aware of all musical details, exploring new possibilities. Davis has not been acclaimed as Robert Johnson, yet he alone brought many traditions to culmination through an artistry which surpassed nearly all others during his lifetime." -Allan Evans
Professor Ellis—a voting member of the Grammys
Professor William Ellis is one of the voting members on the Grammys, serves on their Board of Governors in Memphis, and chairs the liner-note committee that screens contributions and makes nominations. Additionally, he is on the 60-member National Grammy Hall of Fame Committee, which nominates historically important overlooked records. He is currently at work on a chapter on Delta music for a University of Arkansas Press book on The Delta. "That's the source of all the great blues musicians," Ellis said, "Robert Johnson, Howlin' Wolf, and other greats."
William Ellis resides in Jericho with his wife Julie Coffey and their daughter Jessa.