Johnstone-Wright asserts St. Mike's credentials with vigor, clarity
Longtime Adventure Sports leader transitioning to new program called Undergraduate Professional Endorsement that will track, document important learning happening beyond academics while celebrating liberal arts practicality
Todd Johnstone-Wright '95 is convinced that the professional skills most relevant to today's global workplace develop best in precisely the environment that Saint Michael's College offers its students: liberal arts learning with high-impact co-curricular experiences like Fire & Rescue, adventure sports, student government and volunteer service.
For a vigorous and bigger-than-life personality like Wright, though, talking about such things without doing something meaningful about them just isn't in his DNA. That's why, after decades leading one of the nation's best adventure sports/wilderness programs for the College, Wright — a determined and optimistic Army veteran and St. Mike's English graduate who is among the world's highest-certified kayaking instructors — is committed to telling that story of well-credentialed St. Mike's graduates with more force and clarity. This fall his new mission is to help assure that the best-trained Saint Michael's job candidates through both academics and outside activities land more reliably in the best jobs.
To that end, Wright has developed and will direct a new program for the College called Undergraduate Professional Endorsements. He summarizes the basics on a new web page for the initiative:
"The Undergraduate Professional Endorsement Program at Saint Michael's College aims to provide you with opportunities to prepare yourself for the workforce, gain professional experience, and receive credentials in areas of interest – setting you up by setting you apart. Your success after graduation will depend on what you learned, but also on whether you can set yourself apart from other candidates. You can earn certifications in areas like Sports Coaching, Emergency/Rescue, Diversity & Inclusion, and Organizational Leadership to enhance your marketability and your future career.  As a candidate for a UPE, you will take courses, develop a work portfolio, and learn professional skills to apply in your positions after graduation."
Why now?
Wright perceives a widely believed false narrative in today's fast-changing world that seems to say liberal arts are not relevant. "But I completely disagree," he said. "I'm a product of the liberal arts and I believe it provides all our students with foundational skills they can take into any occupational space after graduation." However, he said, "We're not explicit about that – we can't necessarily show people how we do that so well. I think we do a poor job of telling people why we do it."
Countering that false narrative is Wright's way of taking a stand against what many see as a broad existential crisis in higher education these days stemming from a waning belief among ever more families in the practicality of liberal arts. "We're still trying to do the same thing we've been doing since the Middle Ages, more or less," Wright said. "We train students here to be successful in academics, but in reality, they mostly graduate to go work within organizations, businesses or nonprofits or school systems – very few go on to pursue knowledge for knowledge's sake; yet that academic training has incredible value and imparts enormous transferable skills that students can take and apply in context — we're just not being explicit about it."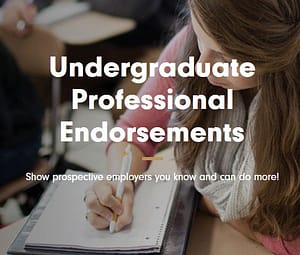 What UPE is attempting to do, then, he said, "is create highly individualized pathways for students and help them make the connection on how and why this learning is relevant while also validating experiences." He acknowledged that it might not succeed as he envisions on this first pass. "It's all a grand experiment," said Wright, who nevertheless remains undaunted by the possibility —  firm believer that he is in something that he's told his cohorts of wilderness adventurers for years: that "FAIL" stands for "First Attempt in Learning" and that "true failure is when you stop trying."
"I think we need to change our practice," he said about thinking differently concerning how the College documents learning across the full Saint Michael's experience in the future. He said he greatly has appreciated the strong support, leadership and clear vision that he has felt for the new UPE program from Saint Michael's President Lorraine Sterritt, Vice President for Academic Affairs Jeffrey Trumbower, Student Life VP Dawn Ellinwood and Finance VP Rob Robinson, and he is hoping for eventual wide buy-in from faculty, too.
Wright said based on his 25 years running the vibrant and popular Adventure Sports program and talking to committed volunteers and leaders in Saint Michael's Fire and Rescue or Student Government, his gut tells him that students respond with the best motivation when they have "a structure and process they can plug into" as with those programs; that's why he thinks it's time to bring that power to academics too.
"In these programs, we support connectedness, development of competency and a level of autonomy where students have agency within each of these organizations, and I don't know if all academic spaces provide that," Wright said. His goal is to have 30 students enrolled in UPE starting in the fall, rooted in their shared belief that such structured process can similarly motivate students in the academic realm.
Wright offered an example of how that might look in the hypothetical case of a student who might be working as a MOVE Core Team member and chooses to pursue a UPE — "and after that initial course, one may take a certificate in nonprofit management through various e-learning platforms the College is affiliated with – credentialed experiences– and they would get certification at the end of it, and the final course would be completing a practicum focused on a single aspect or theory of nonprofit management, for instance."
He says that, at least anecdotally from his Adventure Sports leader role and what he hears from Fire and Rescue leaders, they regularly hear back from graduates who say lessons that they learned in those structured co-curricular experience still impact their daily lives each day more than anything else from College, even if they don't' work in those fields directly any more.
As far as his decision to finally move on from the Adventure Sports program that he developed after so many years' investment, Wright said the timing just felt right to him now for several reasons:  "I'm getting older, and I never want to be an 'I used to' guy when talking about my outdoor adventure skills with those I'm leading," he said. Also, Wright said he has complete confidence in his longtime seasoned Adventure Sports colleague Eben Widlund to now direct the program, with able assistance from a newly hired Center staffer, Ben Morton, whom Wright described as "awesome."
Wright also is a widely sought consultant in his areas of sports coaching expertise and was prepared to do more of that, even if the UPE opportunity had not come along.
What it will look like
Wright said he will be joined by Catherine Welch '10 of the College's Student Life staff in teaching the two-credit academic experiences that bookend the UPE program, "focused on the skill, knowledge and abilities that a student needs to boost extended individual engagement for those students who sign up for UPE."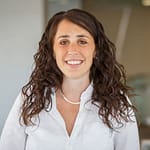 He said the first class in September is focused on educating students about the professional skills they are acquiring at Saint Michael's that are most relevant to a global workspace. Examples Wright offered include: communication, monitoring, diversity and inclusion, motivation, professional efficacy, professional judgement and decision-making and reflected practice.
"We're shooting for an initial cohort of 30 students, so over four years, that's 120 people, which feels like a pretty good number considering they're all engaging in a highly individualized process," he said. Wright expects to draw his UPE students mostly from Adventure Sports, Fire and Rescue, the Student Government Association, resident assistants from Student Life, and students from Athletic, since such students already daily demonstrate notable commitment an organization and real-world experiential learning.
UPE's specialized pathway offerings for the first year's cohort will include sports coaching, organizational management, emergency services, and sustainability. Wright's office will be in Alliot Hall on the second floor where Fr. Marcel Rainville, SSE '67 had his office last year.
This summer, Wright has been collecting lists of recommended prospective students from relevant co-curricular leaders. "My days are going to be initially building those pathways for the students we recruit for the program – tracking their progress and being really thoughtful about supporting them on that journey, checking in with them, making sure what we've done," he said. "I've always found that having those relationships, students end up getting it done, more for relationship than reward."
He said he is not aware of any colleges doing exactly what this new program will bring to Saint Michael's, though some have initiatives dedicated to professional learning and certifications; but, to Wright, the distinguishing factor for St. Mike's UPE is the structure and clear pathway, as opposed to existing e-platforms at other colleges that typically fail to achieve student buy-in for lack of that key element, as he sees it.
"What happens in our co-curricular spaces here is real and high-impact learning, and it's the stuff that impacts our students past graduation, from what we hear back," he said. Wright hopes that now with the UPE structure in place, those co-curricular experiences — beyond just becoming "another bullet item on a resume, are something where the College says 'hey, we value this and recognize it as real learning and are going to speak about and support it that way.'"
"It's essentially doing what we're already doing, but with intentionality," he said. "At its heart, the UPE program is about being learner-centered and learning-focused so students can clearly articulate how liberal arts prepares them for a professional life within the context of some organization."