'These are our students': Panel tells of era's pressures for incoming class
Faculty, staff hear from high school teachers and counselors alongside St. Mike's experts about best support strategies to meet learners where they are post-pandemic
Experts agree that students rising up through high school and into college might display increased levels of anxiety or need additional support in place through their institutions, panelists told Saint Michael's College faculty and staff who gathered August 18 in the McCarthy Recital Hall to learn how they can best support the incoming class of first years.
Moderators Tim Mackin and Heidi St. Peter of the Academic Affairs and Purposeful Learning offices respectively said Saint Michael's College is working to be proactive in meeting students where they are, while preparing also for any additional trials that come with post-COVID-19 learning.
Panelists joining the moderators in a nearly two-hour discussion and question session were: Erin Brady, social studies teacher at Colchester High School; Aanika Devries, science teacher at Union-32 High School; Michaela Fitzpatrick '91, director of counseling at Xaverian Brothers High School (Westwood, MA); Bob Hall, counselor at Colchester High School; and Becky Wigglesworth, professor in the Saint Michael's Education Department.
Faculty and staff flowed steadily into the auditorium, many carrying notepads and computers. The room buzzed with conversation as senior faculty welcomed new hires, and friends caught up after a long summer. A common thread among these conversations seemed to be the desire to care for students and each other after several difficult years.
As the moderators, Mackin, associate dean, and St. Peter, director of the new Office of Purposeful Learning, welcomed the audience and laid out the day's program. Mackin explained that the idea for the panel came about following observation of students struggling during and post-pandemic. He said curiosity arose as to how faculty and staff might best support them
"How might we be more intentional about meeting them where they are and getting them to where they need to be?" Mackin inquired to the audience. St. Peter followed Mackin's comment by saying that each topic that the panel might engage during the session could spur a day's worth of conversation, so she hopes that this is just the start of important conversations.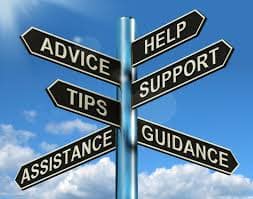 Panelists took turns sharing their observations of students emerging from virtual learning during the pandemic and reduced social interaction. "I can't overemphasize the shifts I've seen in the challenges kids bring to school," Brady said, "The amount of trauma kids are bringing to school is dramatically higher."
Hall agreed with Brady's assessment, adding that "the mental health problem was always there, but what COVID did was to destigmatize it." The conversations surrounding mental health were brought to the forefront and anxiety and depression became much more relatable to the general public, he said.
Panelists felt it is important that these conversations also acknowledge that, while awareness of mental health issues, trauma, and other student struggles have increased, that does not mean that coping skills are modeled properly and widely to students — especially after the degree of separation people had from one another for several years.
Hall also brought up how with the Internet, information comes "fast, free, and easy" to students, sometimes without them even having to seek it out. Wigglesworth acknowledged how in the absence of available social interaction, social media and the internet took on the role of creating a sense of community for students. A result is that student motivation has shifted from going to school for a sense of community to going to school to develop a sense of purpose.
Though the panel brought several prepared questions for the Q & A session, none of them were since the audience brought so many questions for the panelists. Some examples:
Are there things that we can talk about/address that students are worried about?
Fitzgerald emphasized the importance of recognizing the entire student, and not simply the relatively cut and dried aspects of them such as test scores, grades, etc. Who they are as a person is important to them, and is important in getting to know them as a student as well, he said.
Brady said to let students know that "it is okay to struggle, and that is where the growth is." A lot of the young people coming to the College have taken on the burden of growing up too fast, but it's important to recognize that they are still learning.
Mackin added that "failure is valuable most of the time, and that should not be a private conversation, but a public one." It's important for students to see that they are not the only ones who are discovering what they are capable of, and that often includes failure.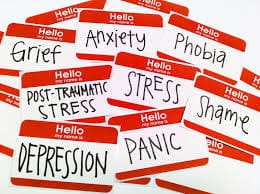 How much trauma occurring in our nation comes up within the classroom, how does it come up, and how do you respond to it?
Brady said that many teachers integrate and address national and global events as a part of the curriculum, and turning these occurrences into conversation topics in the classroom is a beneficial way of opening up avenues of conversation between teachers and students. "Don't say nothing," she said.
Devries said that in the sciences it is hard to bring modern events into the classroom due to the subject matter, but making an effort to support students and have conversations is important.
Hall said, "Trauma is there all of the time, and it is up to [professors] to do the work." The power dynamic between professors and students because of grades, etc. affects how open students are with feedback, so it is up to the professor to bridge those gaps and reach out.
Wigglesworth added that underlying mental health struggles can present as attention and behavioral issues, and suggested being open to recognizing the struggle behind acting out. "Some teachers are really skilled at creating environments that reduce anxiety," she said, and that is a worthy priority for all teachers and professors in her estimation.
Students' social development has been affected by COVID-19 – is this distinct to teachers?
Fitzgerald noted how right now parents are doing a lot for their kids, so "part of [inhibited social development/maturity] is that they haven't experienced doing things on their own," nor have they had the opportunity to fail.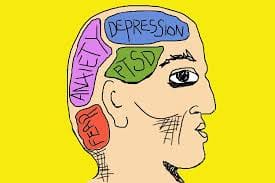 Brady said that COVID-19 affected huge aspects of experience during years that were highly formative, so levels of maturity are going to be inhibited to a certain extent.
Hall also added that "everything has to be taught," even things one might consider innate such as leadership. We need to model these skills and teach these skills more explicitly because of the fact that these students have not seen skills modeled in a normal environment for years.
What can we learn from students' reactions to the past few years?
Wigglesworth said that through her observation, "students are ready for us to meet them where they are at."
Hall said, "Being a part of something bigger than themselves is important," and the Edmundite tradition at Saint Michael's College will help a lot of students with a sense of community engagement and responsibility.