Summer research delves into pandemic impacts on society, individuals
Guided by faculty mentors in psychology, public health, and political science, students Swapnil Jhajharia '24, Mia Cooper '24, and Greg Hurter '24 explore social, mental effects of coronavirus
As only a few examples of the approximately 25 summer research projects to be conducted on campus this summer, student-researchers Swapnil Jhajharia '24, Mia Cooper '24, and Greg Hurter '24 will study the social and mental effects of the Covid-19 pandemic alongside their faculty mentors in the psychology, public health, and political science departments, respectively.
Swapnil Jhajharia '24
Jhajharia, a psychology and statistics double major, first began working with his faculty mentor, Professor Sarah Nosek, when he shadowed her during the summer of 2021. Through this experience, he gained valuable insights into the research process in general, in addition to more specific skills such as grant writing and different methods of statistical analyses, and the circumstances in which to utilize them.
At present, building from his experience last summer, Jhajharia will write a supplementary paper based on a previous paper of Nosek from 2020 about the stigmatization and discrimination that college-age students may experience after contracting Covid-19. According to Jhajharia, while the majority of participants hail from New England, the data represent an impressive 39 states.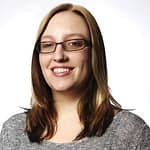 Within Nosek's early research, "there's a whole bunch of responses from people where they describe their experiences or other people's experiences that they watched or know of," Jhajharia said. "So I'll be going through all of that data and finding words that stick out, themes that stick out, phrases that stick out, and organize that and hopefully find some meaningful connections in there."
In terms of "meaningful connections," Jhajharia believes that his research will help identify areas where support is necessary, especially for college students. "That's one of the big reasons that this project was actually started, because 2020 students were having a really hard time and we wanted to have a way to support some of those areas that students were struggling in," he said.
Additionally, Jhajharia thinks that the research potentially could be generalized beyond the Covid-19 pandemic. "Maybe we could use some of these understandings if something like this comes back ever again or maybe apply some of these understandings to other realms of student life that we have not really thought about before or that we have overlooked in general as both researchers and administrators," he said.
Mia Cooper '24
Along a similar vein, Cooper is working with Saint Michel's psychology Professor Ari Kirshenbaum to examine the effects of the Covid-19 pandemic on the mental health of college students. She first began working in Kirshenbaum's lab during the fall of her first year at Saint Michael's before ultimately approaching him during the fall of 2021 with a new question.
"I worked in his lab for about a year, then I came to him with this idea because I was really interested in how COVID could be treated as trauma," she said, "I want to see if something like this will affect our generation in the future and what our school can do, and what other colleges can do, to help support students so they're not leaving college worse than they came in."
Using previously completed mental health surveys from a National Institutes of Health (NIH) funded study in Professor Kirshenbaum's lab, Cooper will confidentially analyze the responses in relation to the time at which the surveys were filled out.
"The survey asks questions about different symptoms dealing with anxiety, depression, ADHD, and substance use. So by going through these surveys we're able to create an interrupted time series analysis to see if the Covid-19 pandemic has caused any changes in these areas, and as a result, how we can use this information on college campuses to create better services for mental health," she said. "It will show that something needs to change because the state of the world is different than it was before the Covid-19 pandemic, which means the way in which we approach mental health also needs to be very different."
Although it is still unclear in the early stages of her research whether a progression in mental health will be visible, Cooper still believes that her work will demonstrate the growing mental health struggles of college students, regardless of the outcome of her research.
Greg Hurter '24
Rounding out the three Covid-19-related research projects on campus this summer, Hurter, a public health and equity studies double major with a minor in biology, will study the social and political reasoning behind vaccine hesitancy among college students throughout Vermont.
Similar to Jhajharia and Cooper, Hurter actually began his research much earlier during the spring of 2021, providing a strong base to begin a new phase of the project this summer. When he first began investigating vaccine hesitancy, Hurter was in a class called "Covid Action Network" (C.A.N.) where he served as a member of the data collection team.
While in this class, Hurter played a leading role in distributing a vaccine hesitancy survey to the entire student-body at nearly every Vermont college. As a result, "We ended up getting about 3,000 responses, which was a lot more than we had expected. Then we ended up writing a paper that explained all of the rates. So this was more of a quantitative project — we looked at the numbers," he said.
Given that the previous phase of his research focused primarily on a quantitative analysis of the data, Hurter and his faculty mentor, Professor Patricia Siplon of the Saint Michael's political science faculty and chief adviser to the C.A.N. group, hope to understand more deeply the social and political factors behind students' decisions to remain unvaccinated as expressed in the surveys.
"For example, at Norwich University about 60 percent of their students were vaccine hesitant, as opposed to St. Mike's where 2 percent were vaccine hesitant," he said. "There are a lot of social and political factors that influence vaccine hesitancy, especially at colleges, and a lot of it has to do with media, environments, what you're learning in the classroom, classes you take."
To further examine these factors, Hurter is currently in the process of organizing focus group interviews at each of the colleges that participated in the original survey. From here, he hopes to write and potentially publish a paper on his findings and to provide more data that can help colleges make more informed decisions about policies regarding Covid-19.
"Understanding why people are vaccine hesitant as related to Covid-19 can help all of us, both our leaders and just citizens in general, to combat vaccine hesitancy. When people are faced with misinformation, it's easy for them to think that they're making the right decision, but if we can recognize the difference between what is and what is not misinformation, we will have more tools to combat this," he said.
Looking to the future
As Jhajharia, Cooper, and Hurter all begin to look beyond life at Saint Michael's, they express shared interest in graduate school and continuing to do research in their future careers.
For Jhajharia specifically, beyond the benefits to his graduate school resumé, he looks forward to building a strong professional relationship with Professor Nosek. "She'll be my mentor and hopefully I can build on that relationship even after I have graduated, or for a class after this, or a project after this. Having a mentor that I can go back to if I ever needed help, or to have her peer review my papers, and so on will be very valuable," he said.
In her future, Cooper entertains the potential for mental health advocacy, human rights, or even clinical school. Although she is not certain what she wants to do, she knows that handling generational difficulties and mental health will be a part of it. "Having research is really good to have on a resumé, but my topic is also something that I'm just genuinely interested in. So the more I understand how mental health has affected our generation, the better I can do in a future career of helping people to work through different issues," she said.
For Hurter, he hopes to attend graduate school for public health and epidemiology in order to ultimately have a career in research. "So by getting experience working with a professor who's done research before, I'm able to understand much better what it takes to do research," he said. "And it's also just fun."