Wednesday April 20, 2022

-


Sunday April 24, 2022
Academic Symposium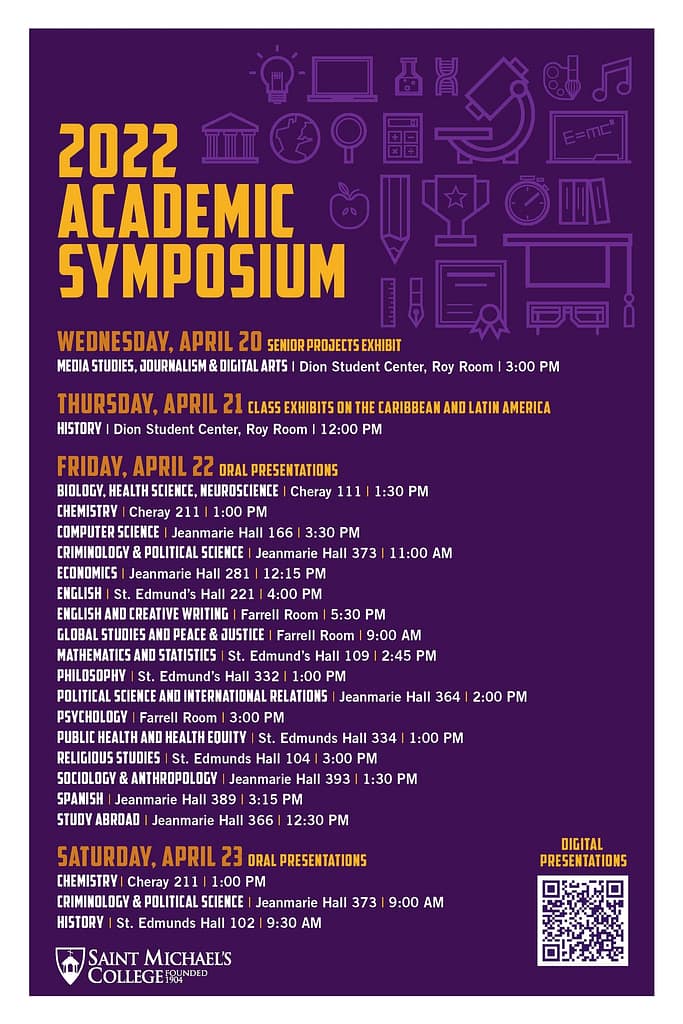 Academic Symposium
Academic Symposium – an annual celebration of the work of Saint Michael's College students – will be held from Wednesday, April 20th through Saturday, April 23rd.
Check out the full schedule for the weekend in the Academic Symposium program.
For more information and to see all the digital presentations, click here.