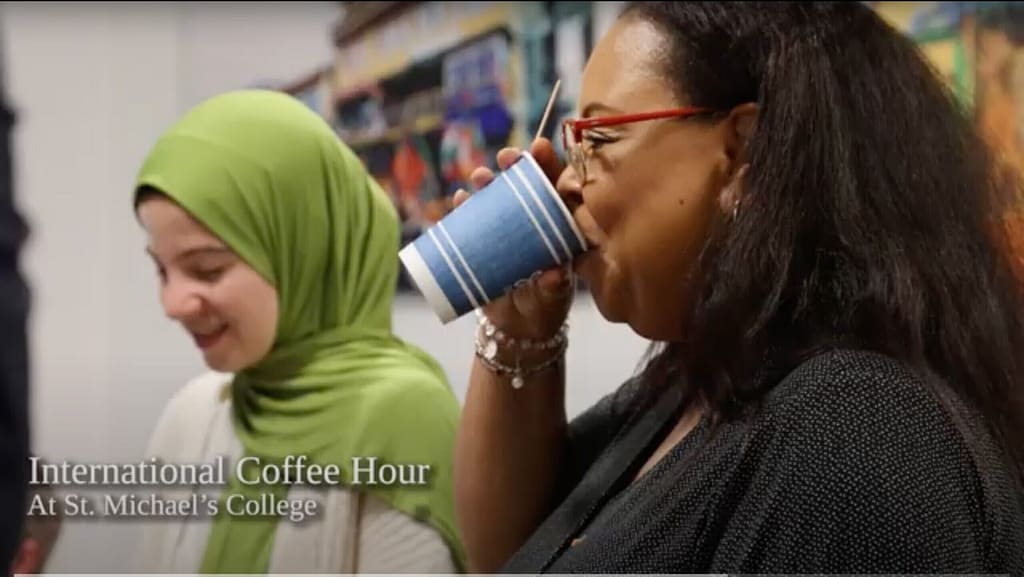 September 22, 2023
The International Coffee Hour has returned! You can watch a short video documenting the first Coffee Hour of the 2023 school year, which took place on Sept. 19 and was […]
Learn more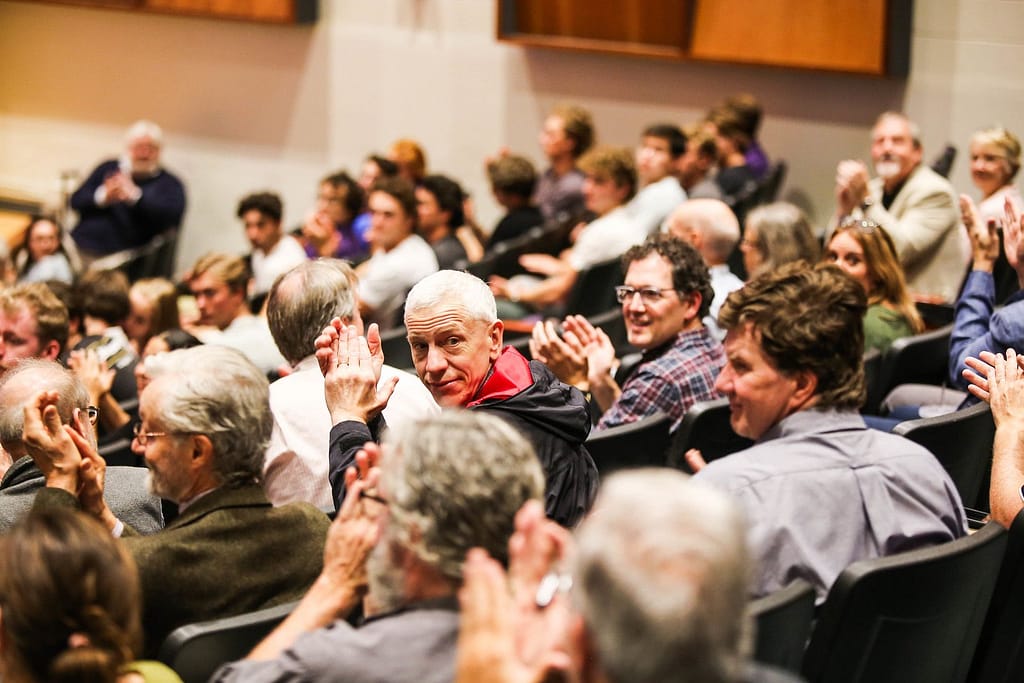 September 20, 2023
The academic year at Saint Michael's College is officially in full swing following the annual Academic Convocation on Sept. 15 – traditionally, the official commencement of the semester.  The ceremony […]
Learn more
October 19, 2023
Vaughn Bell "WE ARE THE WEATHER" Oct 19 – Dec 15, 2023 Artist Talk: Thursday, Oct 19, 5-6PM Gallery Reception: Thursday, Oct 19, 6-7PM Artist Statement:  I make art that […]
October 19, 2023
Education Department Common Read Panel with Teachers & Practitioners featuring  Author Kelly Yang  Thursday, Oct 19, 2023 at 6:15pm, McCarthy Arts Recital Hall Author of Front Desk, Kelly Yang, will […]
October 19, 2023
Join us for the Education Common Read panel featuring Kelly Yang, #1 New York Times best-selling and award-winning author of Front Desk, this year's Education department Common Read, on Thursday, Oct. 19th at 6:15 p.m. in the McCarthy Arts Center Recital Hall.
Passionate Curiosity, Intellectual Opportunity
At Saint Michael's College, we will challenge you to explore your passions and expand your knowledge. With over 40 majors and minors - plus three graduate programs - you will find the space to question and the mentors to guide you.

Admission
Schedule a Visit
Join us for an Open House this fall and get to know the place where you'll not only be prepared for academic excellence and career success, but also find your purpose and reach your full potential.

Graduate Education
New Online Program!
Saint Michael's College is now offering a fully online Master of Education (M.Ed.) with a concentration in Curriculum and Instructional Design. The 100% online program will expand your knowledge and capacity to use equitable and just practices to lead the development of curriculum.
Admission
Apply Now
Whether you're graduating high-school, transferring from another college, have served or are serving in the military, or are pursuing a graduate degree, we're ready to help you through the Admission process. Apply now and we will be with you every step of the way!
Saint Michael's Commitment to an Inclusive Environment
---
Saint Michael's College is committed to equal opportunity. It does not discriminate against students, employees, or applicants for admission or employment, on the basis of race, color, gender, age, national origin, ethnicity, religion, disability, sexual orientation, gender identity or physical characteristics.