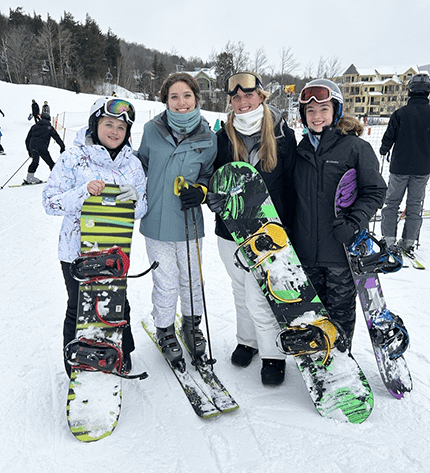 March 31, 2023
The Learn to Ski and Ride Program offered by the Adventure Sports Center is for students who want to learn how to ski or snowboard. For $75, the program consists […]
Learn more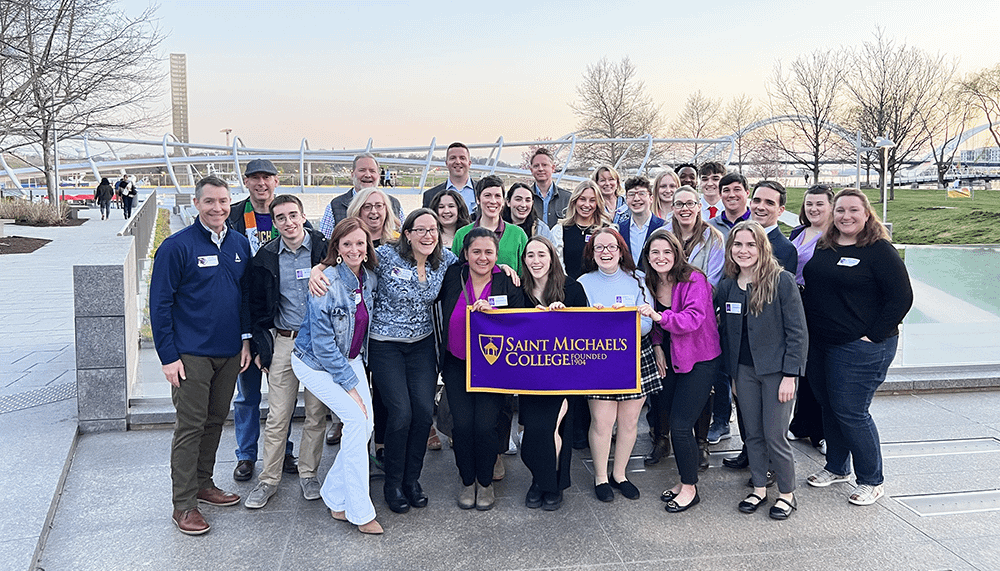 March 31, 2023
On Wednesday, March 29, a group of 11 current Saint Michael's students arrived in Washington, DC, for the inaugural Destination DC: Global Careers Trip, sponsored by the Center for Global […]
Learn more
April 4, 2023
Bethany Moose-Nolan will present her Senior Art & Design Major Exhibition, "Beings," an exhibition of video and photography. The exhibition will be on view from April 4 through April 14. A reception will be held on Thursday, April 13, from 6 to 7 p.m.
April 13, 2023
The Edmundite Center for Faith and Culture presents "Can We Feel at One with All of Humanity?" by Dr. Helen De Cruz on Thursday, April 13, from 4:30 to 6 p.m. in the Farrell Room of Saint Edmund's Hall.
Passionate Curiosity, Intellectual Opportunity
At Saint Michael's College, we will challenge you to explore your passions and expand your knowledge. With over 40 majors and minors - plus three graduate programs - you will find the space to question and the mentors to guide you.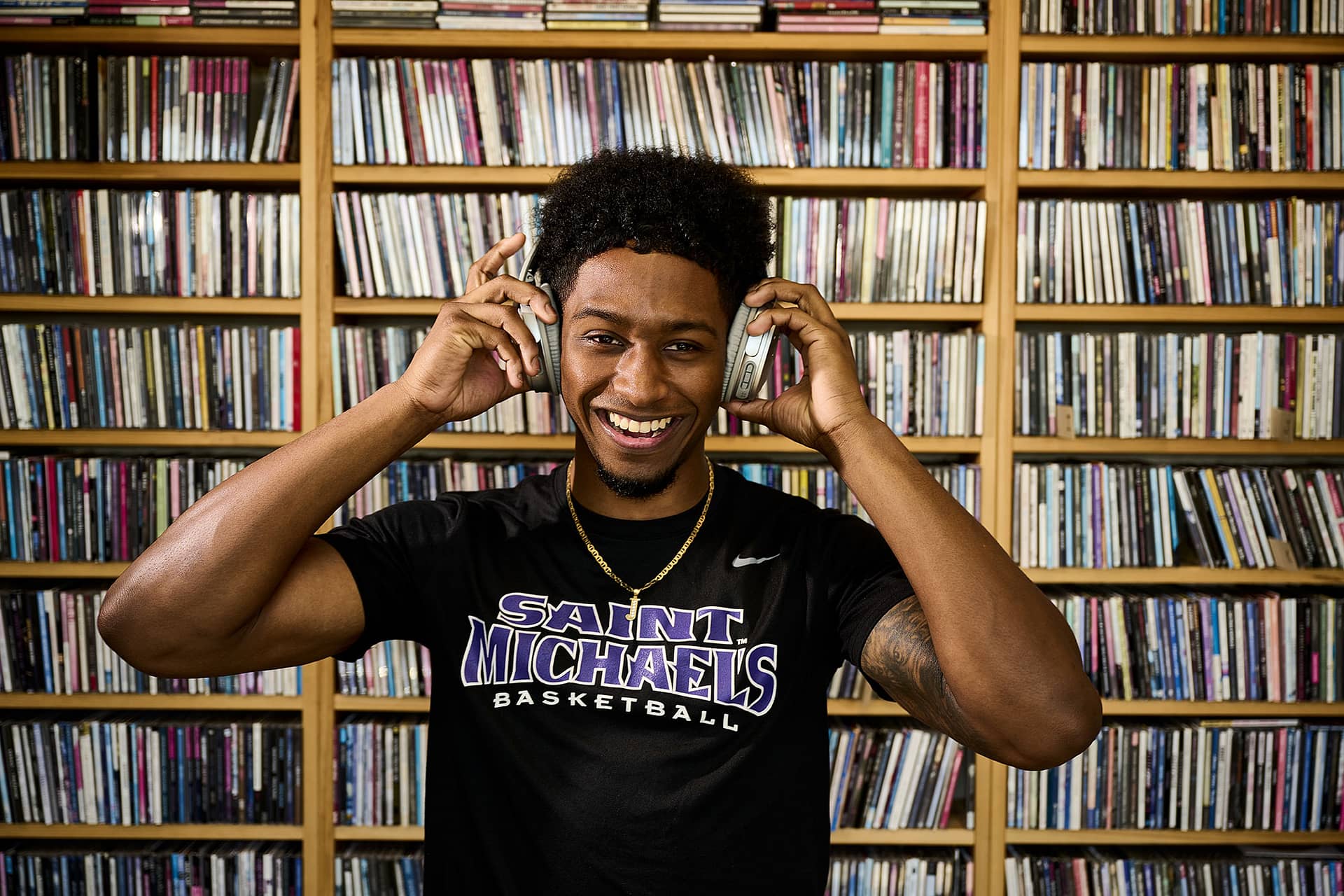 Admission
Enroll Now!
Congratulations and welcome to the Class of 2027! Check out the next steps to become a Purple Knight!
Admitted Student Events
Experience what makes Saint Michael's College so special by visiting campus for an Admitted Student event! You can attend an Admitted Student Day, one of our Admitted Student Mondays or become a Knight for a Day!
Saint Michael's Commitment to an Inclusive Environment
---
Saint Michael's College is committed to equal opportunity. It does not discriminate against students, employees, or applicants for admission or employment, on the basis of race, color, gender, age, national origin, ethnicity, religion, disability, sexual orientation, gender identity or physical characteristics.