Peter Vantine
Director, First-Year Seminar Program; Chair and Associate Professor of Classical and Modern Languages and Literature: French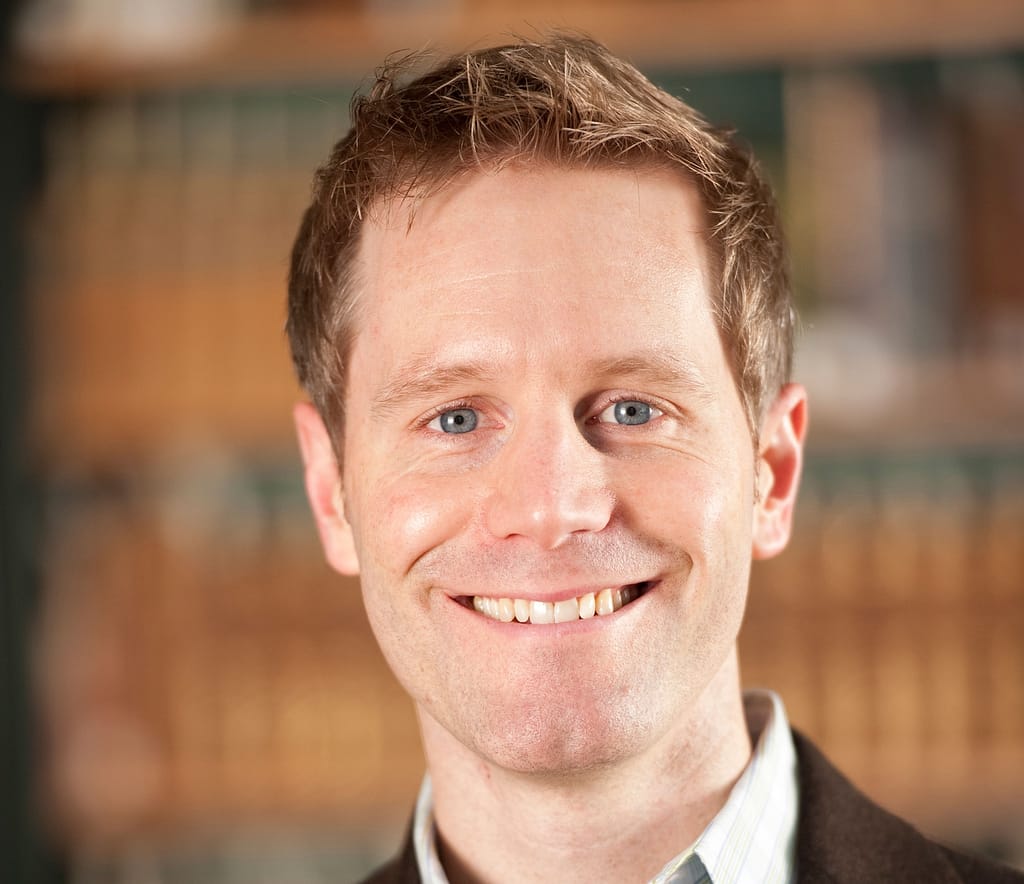 Bio
M.A., Ph.D. University of Wisconsin-Madison
DEA Université de Genève (Switzerland)
B.A. Amherst College
I joined Saint Michael's College in the Fall 2011 semester.  I have taught at The University of Saint Thomas (MN), Macalester College (MN), and Indiana University.  I have lived in Paris and Dijon, France, as well as in Geneva, Switzerland.  Among other scholarly projects, I am working on a book tentatively titled Entre fantaisie et réalisme: texte, contexte et métatexte dans les premiers romans et les nouvelles des frères Goncourt (Between Fantasy and Realism: Text, Context, and Metatext in the Early Novels and Stories of the Goncourt Brothers).
Areas of Expertise:
Nineteenth-century French literature (poetry, theater, novels) and culture, particularly print and visual culture.
Courses I Teach:
First-Year Seminar: The Examined Life
First, Second, Third, and Fourth Semester French (Beginning and Intermediate French)
Advanced Conversation
Advanced Grammar and Composition
Topics in French Culture: French Humor; Paris – City of Shadow, City of Light
Topics in French Literature: The French Novel; The Nineteenth-Century French Novel
Motivations:
Having myself chosen to attend a small liberal-arts college as an undergraduate, I believe deeply in the value of a closely-knit academic community in which professors are wholly engaged in the life of the college, and in which learning thrives within and beyond the walls of the classroom. In addition to helping students acquire concrete language skills and analytical abilities at all course levels, I strive to share my enthusiasm for and insights about French language, culture, and literature.
While my research on nineteenth-century French literature always informs my courses on that particular historical period, more generally my scholarly endeavors feed my own intellectual curiosity, passion, and critical judgment, which I then hope to inspire in my students. Furthermore, I attempt to remain up to date with work on foreign language acquisition and pedagogy, while also sharing my own experiences with colleagues both informally and at conferences.  I believe that excellent teaching is always a work in progress, a constant process of renewing, reworking, and refining one's practices.  Students, in turn, are not only the targets of such efforts but are also sources of invaluable feedback about how to improve them.
Research
"La Fantaisie, la métatextualité et la mort de l'artiste dans En 18…." in Cahiers Edmond et Jules de Goncourt 16 (2009); "'Riez, riez, vous penserez plus tard!': le comique et le métacomique de Jean-Luc Lagarce" in Problématique d'une oeuvre I. Colloque de Strasbourg (2007).
Book Reviews: Forthcoming review of La Fille Élisa by Edmond de Goncourt, Ed. David Baguley, in Nineteenth-Century French Studies; review of Correspondance générale.  Tome I (1843-1862), by Edmond et Jules de Goncourt, Ed. Pierre-Jean Dufief, in Nineteenth-Century French Studies (online reviews, 2010).
Conferences: Modern Language Association (2012), New England Modern Language Association (2012), Colloquium on the Goncourts' Journal (2011, Paris), Nineteenth-Century French Studies Colloquium (2011).
Interview
Life Off Campus:
As a native of Minneapolis, MN, I am fond of the snow and the cold, but am glad to now combine them with mountains. I enjoy hiking, biking, and traveling.
Recent News
Gretchen Galbraith, dean of faculty, was one among several presenters for the annual Faculty Speaker Series, taking place from January 3 through January 12, 2023. Featured in this year's lineup also were presentations from Annie O'Shaughnessy of the Graduate Education Department, George Ashline of the Mathematics and Statistics Department, Peter Vantine of the Classical and Modern Languages and Literature Department, Jen Purcell of the History Department, Kate Soons of the  Health Sciences Program, and Patrick Walsh of economics. With topics ranging from the British monarchy to the Pythagorean Theorem, there was something for everyone during this year's series.
(February 2023)
Peter Vantine, director of the First Year Seminar, arranged this year's virtual real-time First Year Seminar Common Text talk by Robin Wall Kimmerer, author of this year's Common Text for first-year students, Braiding Sweetgrass. On October 4, Peter participated in a ceremony at City Hall in Burlington during which Lise Veronneau was named the new Honorary Consul of France in Vermont. Peter made remarks at the ceremony as a representative of educational institutions in Vermont, both on behalf of President Sterritt and on his own behalf as a teacher of French and active member of the Burlington-Honfleur Sister City Committee.
(posted February 2022)
Peter Vantine, Saint Michael's Associate Professor of French Peter Vantine participated in a ceremony at City Hall in Burlington during which Lise Veronneau was officially named the new Honorary Consul of France in Vermont. Professor Vantine was invited to make remarks at the ceremony as a representative of educational institutions in Vermont, both on behalf of President Sterritt and on his own behalf as a teacher of French and active member of the Burlington-Honfleur Sister City Committee that is presided by Lise Veronneau. Read more (posted October 2021)
Peter Vantine, director of the First-Year Seminar Program and chair and associate professor of classical and modern languages and literature: French, introduced Robin Wall Kimmerer, the author of "Braiding Sweetgrass: Indigenous Wisdom, Scientific Knowledge, and the Teachings of Plants as part of a First Year Seminar event. The event was held both as an in-person event in the McCarthy Recital Hall on campus and online as a Zoom Webinar, with nearly 300 participants. Read more (posted Spetember 2021)
Peter Vantine, director of the First-Year Seminar Program and chair and associate professor of classical and modern languages and literature: French, was presented one of three major annual faculty awards, the Norbert A. Kuntz Service Award, during the annual Academic Convocation, which was a virtual online event this year because of the pandemic.
(posted February 2021)
Peter Vantine, director of the First-Year Seminar Program and chair and associate professor of classical and modern languages and literature: French, was highlighted as part of an article highlighting the reading initiatives on campus connecting faculty, staff and alumni. Read more  (posted November 2020)
Peter Vantine, director of the First-Year Seminar Program and chair and associate professor of classical and modern languages and literature: French, was named the winner of the Norbert A. Kuntz Service Award winner during a virtual Academic Convocation on September 28, 2020. Vantine's many service contributions and work with colleagues and administrators, as well as his and work leading study abroad experiences and connecting to wider regional and international communities, were noted in the award presentation. Read more (posted September 2020)
Peter Vantine, director, First-Year Seminar Program and chair and associate professor of classical and modern languages and literature: French, and Laurence Clerfeuille, associate professor of classical and modern languages and Literature: French, this year again organized The Tournees French Film Festival on campus during the Fall Semester 2018
(posted January 2019)