Finding a way: Select cohort doing virtual Vietnam internships
After pandemic precludes Freeman travel to Asia, College backs rich alternative online experience for 12 Saint Michael's students through The Education Abroad Network
In recent years, Professor and former Dean Jeffrey Ayres has supervised several cohorts of Saint Michael's College students who traveled to Asia for life-changing internships in Hong Kong funded by the Freeman Foundation, with original plans calling for a group to go to Singapore this summer.
But when the COVID-19 pandemic changed everything for college students this year and precluded actually traveling to Asia for internships, it just didn't seem fair to Ayres that this year's 12 students, who had been selected originally for Freeman Foundation grants,  might miss out on a global initiative altogether. It motivated him to look into alternatives and he was excited (as were the students) to hit on a viable solution: virtual internships in Vietnam. These virtual placements will allow participants to build a knowledge base about Asia, deepen global competency and inter-cultural skills, and attain practical workplace experience effectively in our ever-more online world – even though they will remain in the U.S.
It is important to emphasize the immensely difficult year that everyone has been through, said Ayres, a veteran member of the St. Mike's political science and international relations faculty, explaining that if these unprecedented times have taught our students anything, it would be perseverance and adaptability. "So why should they stop now?" he said.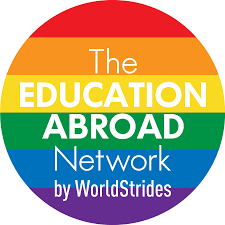 Making the new virtual opportunity possible is The Education Abroad Network, otherwise known as TEAN, which dedicates itself to helping college students enter the world of international professional internships. With TEAN's help, this year's cohort of students will each have the opportunity to complete a virtual internship "abroad" with various companies and non-profits in Vietnam.
Ayres explained the selection process for this year's virtual internships: "The selected students were accepted as tentative interns for TEAN," he said, "and then required to submit information about themselves via TEAN to gauge their interests and goals for their particular placements, so they could be matched with a non-profit or company that could help them reach these goals."
Although Ayres is supervising the Vietnam Academic Internship course this summer through Canvas, he has significant support for the campus international internship program, collaborating with Peggy Imai of the Study Abroad Office and Robert Letovsky, professor of business administration and accounting.
"When the decision was made to move from in-country placements to virtual internships, TEAN proved to be a good partner," Imai said. "They matched our students with internship sites, provided cultural orientation, and have in-country (Vietnam-based) and U.S-based staff to help ensure that the needs of all parties involved are being met." Imai said the 12 Saint Michael's students "will be involved in some remarkably interesting projects, and I look forward to seeing how work assignments and relationships progress over the coming weeks."
The range of companies and non-profit organizations allow Saint Michael's to impose few limitations for potential student interns, regardless of major. Ayres said that any Saint Michael's student may apply for a grant to support either in-person or in this case virtual internship placements, and earn four credits in the process by enrolling in Interdisciplinary 499, which is the internship class.
For example, junior Kelechi Onuoha '23, has been placed with the public health Non-Governmental Organization (NGO) called Research and Training Centre for Community Development, which she described as an "NGO that focuses on improving healthcare for women, children, and adolescents regarding domestic violence and non-communicable diseases."
Senior Alexyah Dethvongsa '22 does communications work with A365 – she describes it as  "An organization that focuses on developmental disorders within children, such as autism, which works to change the stigma of these disorders while offering the best resources to those who are affected."
The tasks and work assignments that students are asked to complete include executing marketing strategies, co-writing project proposals, creating social media posts, and collecting various data — but that just scrapes the surface. Students in this program have the ability to expand their global horizons, all while taking this opportunity to take a deeper look at the connections between their international internships and how it impacts their lives academically and personally.
"I personally hope to gain a greater cultural competency and ability to work well in an international setting," said intern and senior Abby Poisson '21. "I hope to create personal and professional relationships which will last far beyond the scope of this two-month internship period. It is my goal to work internationally in the nonprofit sector in the future, so it is important for me to gain skills which will allow me to better understand and adjust to international expectations, cultures, and work."
The Freeman Foundation provides funding to Saint Michael's College to support the cost of in-person international internships in Asia.  The goal of the program is to increase the number of US citizens with professional experience in and an understanding of Asia, its people, and its cultures.  Due to the COVID-19 pandemic, and with the shift to virtual international internship placement in Vietnam, the College has significant Freeman funding saved for in-person international internships.  Ayres hopes that this sets up a dual-track opportunity for global immersion next summer.  "Looking ahead, with Freeman Foundation funding for in-person internships and College funding for virtual international internships," he said, "we should be able to offer an even larger number of opportunities for an international internship experience to Saint Michael's students in summer 2022, further expanding the portfolio of valuable experiential global initiatives for our students."