Undergraduate Professional Endorsements
Show prospective employers you know and can do more!
Enhance your degree
The Undergraduate Professional Endorsement Program at Saint Michael's College aims to provide you with opportunities to prepare yourself for the workforce, gain professional experience, and receive credentials in areas of interest–setting you up by setting you apart. Your success after graduation will depend on what you learned, but also whether you can set yourself apart from other candidates. 
You can earn certifications in areas like Sports Coaching, Emergency/Rescue, Diversity & Inclusion, and Organizational Leadership to enhance your marketability and your future career.  As a candidate for a UPE, you will take courses, develop a work portfolio, and learn professional skills to apply in your positions after graduation.  
Benefits
You set yourself apart.

Job candidates who have additional credentials have an advantage over other candidates–even when that credential does not directly relate to the position, it is evidence of an eager and capable learner.

You get to pursue a passion or sample an interest. 

You will get to learn and apply your learnings in areas that you have a passion or interest in, potentially helping you define your future career interest. It is also an easy way to explore an area you are not sure about.

You will learn to clearly articulate your strengths.

You will learn how your liberal arts education, together with a professional credential makes you a more valuable employee and be able to articulate that to potential employers.

You will learn transferable skills.

No matter the focus area you select, you will be able to incorporate subject matter from diferrent areas, understand organizational management, professionalism, and leadership.

You will graduate with the tools to excel in a job search.

Working closely with the Career Services team and its Career Readiness Program, you will build a resume and LinkedIn profile that tells potential employers your value.

 
Learn more by watching the video below:
How it works
Students must be engaged in a co-curricular area such as Athletics, Adventure Sports, MOVE, the Student Government Association, Multicultural Student Affairs, Residence Life, Fire/Rescue, or other co-curricular areas are eligible for participation in the UPE program. Once a student has identified a UPE track they must participate in the UPE core curriculum which includes, an introductory course and capstone course. In between these courses students participate in a highly individualized development track which can include additional academic course work, training/certification through national certifying organizations, and e-learning. While each track is individualized, coursework and credentials have been vetted for quality assurance and professional relevance. 
How to get your endorsement
Professional Endorsement Introductory Course
One 2-credit course: Professionalism: Theory and Skills for a Global Workplace
Academic Course Work
One 4-credit course or combined courses equaling 4 credits, or approved MindEdge course/s that provide discipline-specific, underpinning theory.
Certification, Credentialling, Badging
Obtain a relevant, vetted, and accessible (timely/cost effective) certification or credential from a national awarding body, organization, or agency.
In areas where certification and credentials do not exist, or they are prohibitive for full-time undergraduates, use badging currently available at SMC.
A digital credential network for professional development and higher education. Learn more at https://info.credly.com/.
Professional Endorsement Portfolio Course
2-Credit course: Developing a Professional Portfolio
Practicum

20 hours of structured practicum.
Learn More
For more information, contact Director of the Undergraduate Professional Endorsement Program: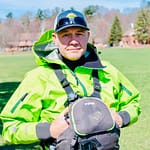 Todd Johnstone-Wright, MSc., M.Ed.
twright@smcvt.edu