Racial Justice Educational Resources
From Dawn M. Ellinwood, Vice President for Student Affairs/Dean of Students
Dear SMC students,
The many historic injustices of our country once again have a public face. Let us not think that these injustices only occur when a cell phone is present to film. Every day, our colleagues and students of color live in a world where they are either not noticed or mistreated to a point where they don't feel safe.
The idea that any student on this campus would ever feel unsafe is devastating to me. It runs counter to who we profess to be as a community. There is racism in society and on our campus – that must be named. It is on all of our televisions now, but I have heard its impact firsthand in the voices of our students. It is incumbent on us to work every day to change the structures that allow it to persist.
We shared experiences last year with speakers, books, and events to help our community see how we fail one another, learn to do better, and understand what the world needs from us. As a community, we will continue to act in the year ahead to keep the realities of racism in the forefront of our learning and support of one another.
With this statement is the commitment to work towards continuing campus improvement. In concert with the staff and faculty members of the Diversity and Inclusion Council and the Office of the President, we will offer staff and faculty the opportunity to continue to work on doing better for our students and our colleagues in the classroom and outside of the classroom through reading and discussion groups this summer.
Even though we are not on campus together, we are always "on call" for you when you need us. Please reach out if you need support at 802-654-2000 and ask for the Dean on Call.  Additionally, I have connected with Margaret Bass, our interim director of CMAS, and we will be planning opportunities over the summer to come together virtually to support and connect with one another.   Margaret will be sending dates and times of these opportunities to you soon.
Be safe, be well,
Dawn
Dawn M. Ellinwood, Ed.D.|she, her, hers: pronouns
Vice President for Student Affairs/Dean of Students
Racial Justice Educational Resources
This is not an exhaustive list of resources on racial justice but a few recommendations by members of the SMC Community, most notably from Professor Lorrie Smith, Ph.D. who has taught numerous English and American Studies courses on African-American and black authors over her 30+ year career. Two articles below highlight Fr. Maurice Ouellet, SSE '48 and the Edmundites support of the black community in Selma during Bloody Sunday and the Civil Rights Movement. 
Nonfiction Books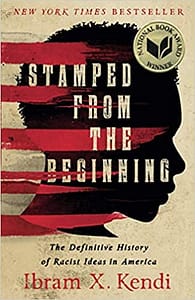 The Fire Next Time – James Baldwin
White Fragility: Why it's so Hard for White People to Talk about Racism – Robin DiAngelo
(Read and discussed by members of the SMC Community in January/February 2020)
How to be Antiracist – Ibram X. Kendi
Stamped From the Beginning: The Definitive History of Racist Ideas in America – Ibram X. Kendi
White Rage: The Unspoken Truth of Our Racial Divide – Carol Anderson, Ph.D.
American Lynching – Ashraf H.A. Rushdy
Fatal Invention: How Science, Politics, and Big Business Re-create Race in the Twenty-First Century – Dorothy E. Roberts
Biased: Uncovering the Hidden Prejudice That Shapes What We See, Think and Do – Jennifer L. Eberhardt, Ph.D.
Just Mercy: A Story of Justice and Redemption – Bryan Stevenson
(a film adaptation was released in 2019)
The New Jim Crow – Michelle Alexander
The Warmth of Other Suns – Isabel Wilkerson
Between the World and Me, and We Were Eight Years in Power – Ta-Nehisi Coates
Slavery by Another Name – Douglas Blackmon
Men We Reaped – Jesmyn Ward
YA Nonfiction
Stamped: Racism, Antiracism and You – Jason Reynolds and Ibram X. Kendi
TEDx Talks
It's Not About Love Afterall | angel Kyodo williams
The path to ending systemic racism in the US | Dr. Philip Atiba Goff, Rashad Robinson, Dr. Bernice King, Anthony D.
An interview with the founders of Black Lives Matter | Alicia Garza, Patrisse Cullors, Opal Tometi and Mia Birdsong
How to deconstruct racism, one headline at a time | Baratunde Thurston
The Urgency of Intersectionality | Kimberlé Crenshaw
Podcasts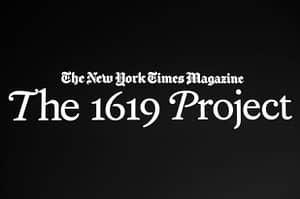 "The 1619 Project" – A New York Times audio series, hosted by Nikole Hannah-Jones.
A critically acclaimed podcast on how slavery has transformed America, connecting past and present through the oldest form of storytelling.
"Seeing White." Scene on Radio: Season 2, hosted by John Biewen of the Center for Documentary Studies at Duke University.
Just what is going on with white people? Police shootings of unarmed African Americans. Acts of domestic terrorism by white supremacists. The renewed embrace of raw, undisguised white-identity politics. Unending racial inequity in schools, housing, criminal justice, and hiring. Some of this feels new, but in truth it's an old story.
Articles and Blogs
"54 miles to freedom: Catholics were prominent in 1965 Selma march."| Paul Murray, National Catholic Report (March 7, 2015).  This article details Fr. Ouellet's (and the Edmundites) support of the black community in Selma and the prominent role they played during the Civil Rights Movement.
"45 years after march, Selma priest remembers Bloody Sunday." | Robert Howell, CNN.com (March 8, 2010).  Another piece on Fr. Ouellet's and the Edmundites impact during Bloody Sunday and the black community in Selma.
"75 Things White People Can Do for Racial Justice" –| Corinne Shutack
"America's Racial Contract Is Killing Us" by Adam Serwer | Atlantic (May 8, 2020)
"Who Gets to Be Afraid in America?" by Dr. Ibram X. Kendi | Atlantic (May 12, 2020)
The 1619 Project (all the articles) | The New York Times Magazine
A Conversation: Retired African American MLB Players on Race, Baseball, America, The Athletic
Anti-Racism Resource Guide, Tasha Ryals
Seeing From The Heart, Josh Meyer
How to Make This Moment the Turning Point for Real Change, President Barack Obama, Medium
Op-Ed: Don't Understand the Protests? What You're Seeing is People Pushed to the Edge, Kareem Abdul-Jabbar, Los Angeles Times
Videos and Films
High on the Hog: How African Cuisine Transformed America (2021). Directed by Roger Ross Williams. Available on Netflix.
13th (2016) and Selma (2014). Directed by Ava DuVernay. Both films are available on Netflix.
Do the Right Thing (1989). Directed by Spike Lee.
Fruitvale Station (2013). Directed by Ryan Coogler.
Find more films at: https://time.com/5847912/movies-to-watch-about-racism-protests/
Short Videos
The Body of Emmett Till| 100 Photos | Time
Without Sanctuary  (Caution: graphic imagery of lynchings)
Cultural Educational Resources
This is not an exhaustive list of resources on cultural education but a few recommendations by members of the SMC Community.
Literature
I Am Not Your Perfect Mexican Daughter – Erika Sánchez
In the Time of the Butterflies – Julia Alvarez
Not Quite Not White – Sharmila Sen
Crying in H Mart – Michelle Zauner
The Sympathizer – Viet Thanh Nguyen
Mankiller: A Chief and Her People – Wilma Mankiller, Michael Wallis
Our History is the Future: Standing Rock Versus the Dakota Access Pipeline, and the Long Tradition of Indigenous Resistance – Nick Estes
Killing Rage: Ending Racism – bell hooks
Cockroaches – Scholastique Mukasonga
Freedom is a Struggle – Angela Davis
TED x Talks
It's Past Time to Appreciate Cultural Diversity – Hayley Yeates
How to Deconstruct Racism One Headline at a Time – Baratunde Thurston
How to overcome our bias? Walk Boldly Toward Them – Verna Myers
Podcasts
Latino USA w/ Maria Hinojosa
1619
Code Switch
Videos & Films
Harvest of Empire: The Untold Story of Latinos in America
Break it all: The History of Rock in Latin America
Favela Rising
Hotel Rwanda