Mu Sigma Rho – Statistics
Mu Sigma Rho: The National Statistics Honorary Society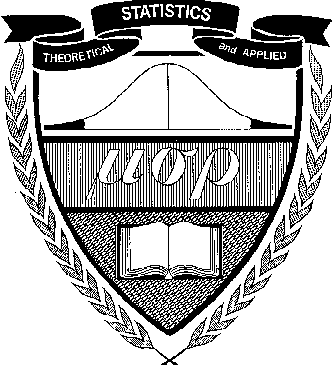 Mu Sigma Rho is the national honorary society for statistics. Its purpose is the promotion and encouragement of scholarly activity in statistics, and the recognition of outstanding achievement among the students and instructional staff in eligible academic institutions.
Mu Sigma Rho involves graduate students at all levels, undergraduates, faculty members and professional statisticians. Activities include outreach and service to the profession.
Students at Saint Michael's College are nominated to Mu Sigma Rho through the Boston Chapter of the American Statistical Association. To learn more about the national organization, click here.
2022 Student Members
Maggie Burnham '22
Kenny Cesar '22
Summer Chaponis, '23
Paige Fleming '22
Constantin Krogh, '22
Parker Lambert, '23
Rebecca Parmentier '22
Kevin Russell '23
Aidan Westfall '23
2021 Student Members
Baimaji '21
Abigail S. Dirks '21
Annie D. Ledue '21
James H. Russo '21
Jordan S. Tompkins '21
2020 Student Members
Daniel J. Fortier , Jr. '21
Conner A. Lorenz '21
Lillian J. Richardson '20
Maura M. Verrill '20
Hattie Wilczewski '20
2022 Student Members
Maggie Burnham '22
Kenny Cesar '22
Summer Chaponis, '23
Paige Fleming '22
Constantin Krogh, '22
Parker Lambert, '23
Rebecca Parmentier '22
Kevin Russell '23
Aidan Westfall '23
2021 Student Members
Baimaji '21
Abigail S. Dirks '21
Annie D. Ledue '21
James H. Russo '21
Jordan S. Tompkins '21
2020 Student Members
Daniel J. Fortier , Jr. '21
Conner A. Lorenz '21
Lillian J. Richardson '20
Maura M. Verrill '20
Hattie Wilczewski '20