How to View Your Class Schedule
Students can use KnightVision Self-Service to easily view and print course schedules for the current term. Use the instructions below to learn more!
To access Self Service, log into your mySMC portal and select the KnightVision Self Service link. Use your MikeNet credentials to log in (note: make sure to type your username with all lowercase letters.)
On the Self Service home page, click on Student Planning.
Then click on the 'Go to Plan & Schedule' link.
Use the arrows at the top of the page to toggle to the current semester.
Once there, click on 'Meeting Information' to see the location and time that each course meets, or view the visual schedule representation on the right side of the page.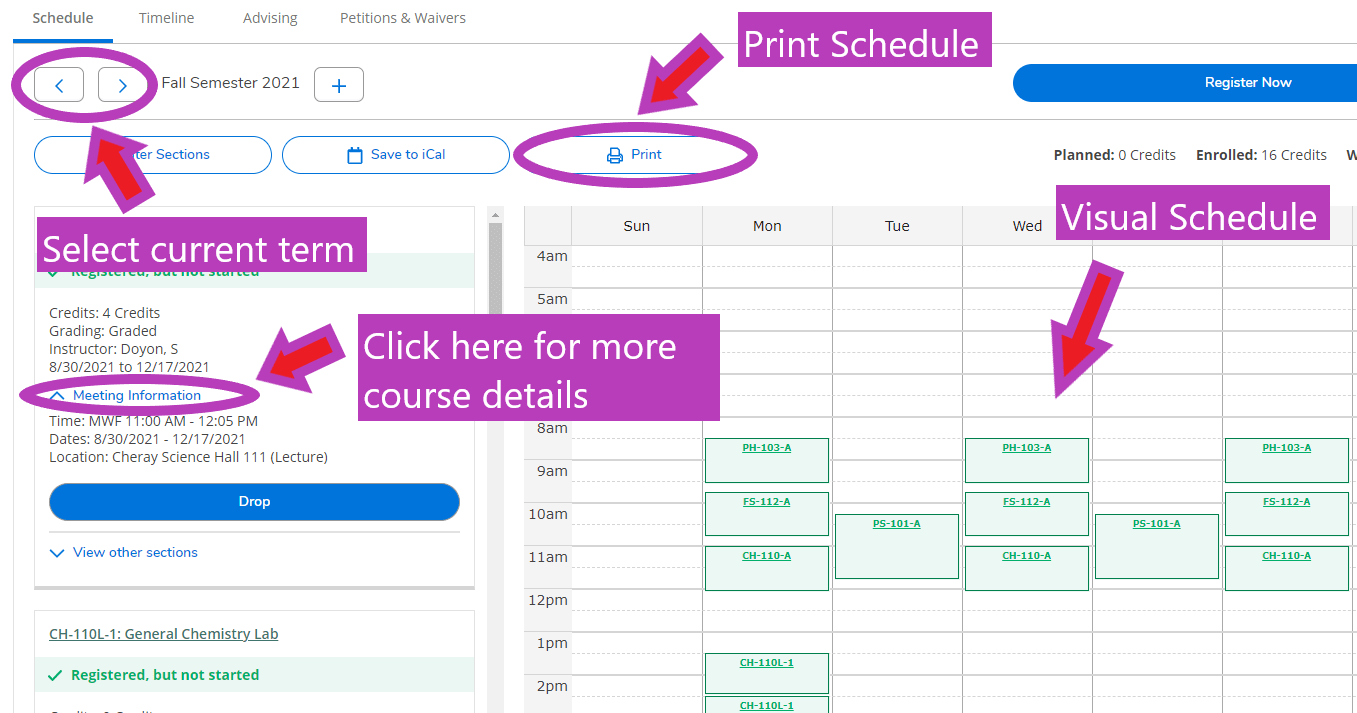 Use the 'Print' button to print a full summary of your schedule including location, time, and instructor.